Species:
Morina persica L.
Common name:

Morine de Perse
Persian whorl flower

Arabic name:

مرينة فارسية
1998
Baser K.H.C. , Kurkcuoglu M. Composition of the Essential Oil of Morina persica L. Flowers. Journal of Essential Oil Research. 01/1998; 10:117-118. DOI:10.1080/10412905.1998.9700856
Endemic to:

The east Mediterranean region

Habitat :

Régions élevées sur sols fertiles (fertile soils at altitude)
Chromosome Number:

2n = 34chr.
Botanic Description
-Tige épaisse, 60-100 cm., se terminant par un thyrse formé de nombreux verticilles, glabre, un peu velutomenteux ou glabrescent à la partie inférieure.
-Feuilles coriaces, les caulinaires à contour lancéolé, sinuées-pinnatifides ou pinnatipartites, à lobes courts, dentées, longuement aristées-épineuses par des épines rigides, les plus basses pétiolées, les autres sessiles, verticillées par trois ou par quatre.
-Feuilles florales verticillées, unies à la base, ovées, munies d'arêtes longuement épineuses.
-Fleurs axillaires fasciculées subsessiles.
-Involucelle hirsute, à arêtes les plus grandes égalant le limbe du calice ou le dépassant.
-Limbe du calice à deux lèvres obovées-oblongues, entières ou bilobées-rétuses.
-Corolle rose à pubescence étalée.
-Tube beaucoup plus long que le calice.
-Limbe bilabié à deux lobes inégaux.
-Étamines 4, les deux supérieures à filets trois fois plus longs que les anthères, libres, penchées, les deux autres rudimentaires.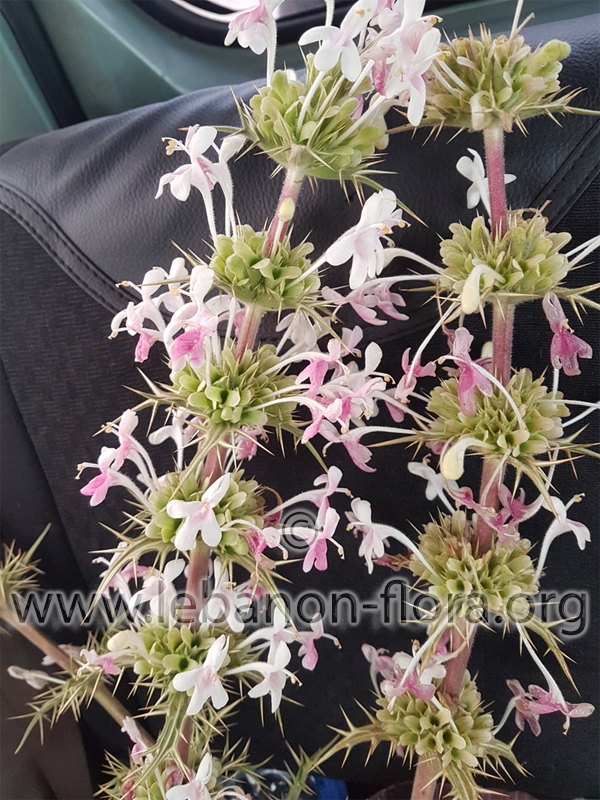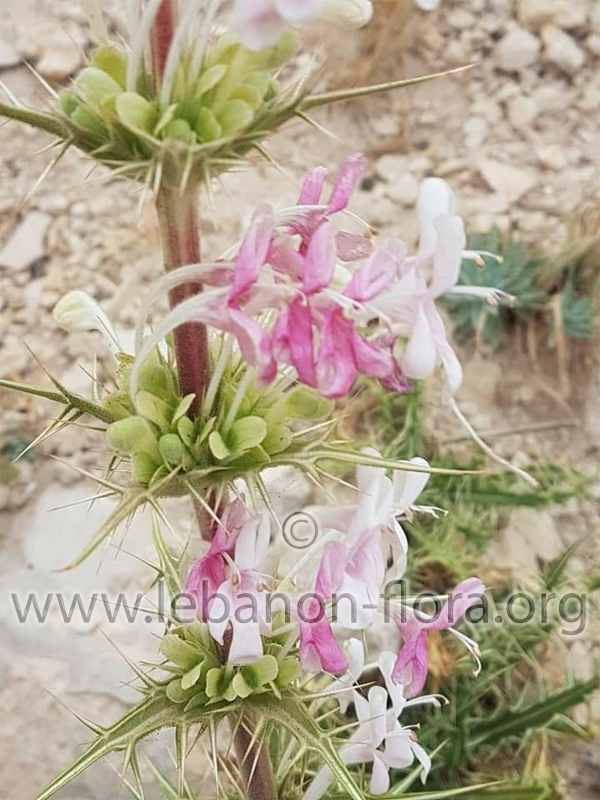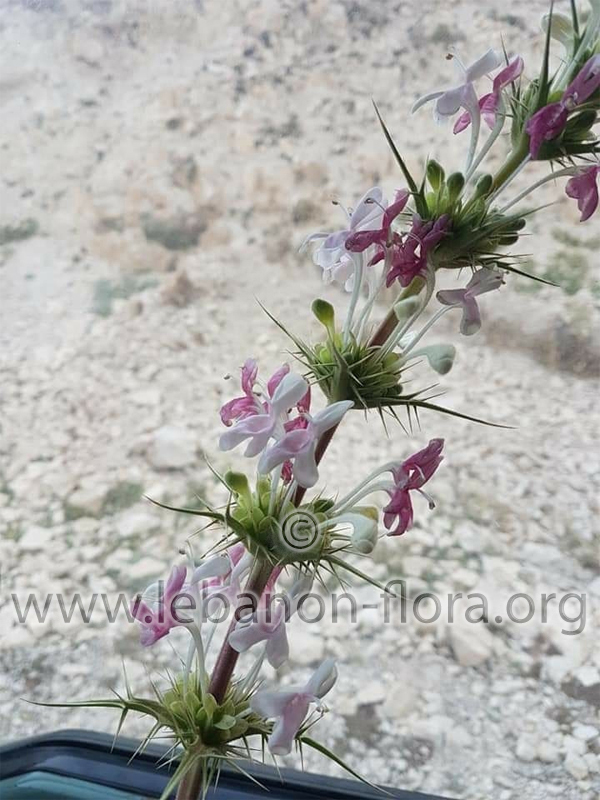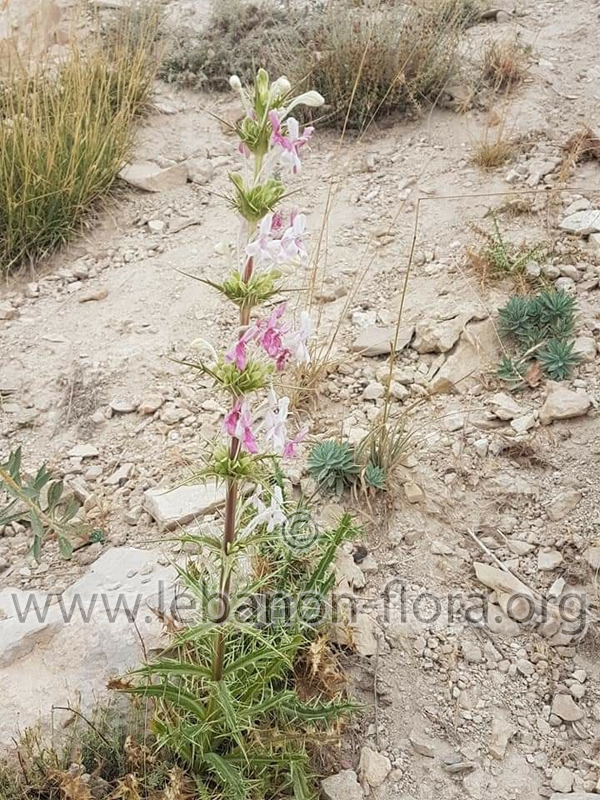 Distribution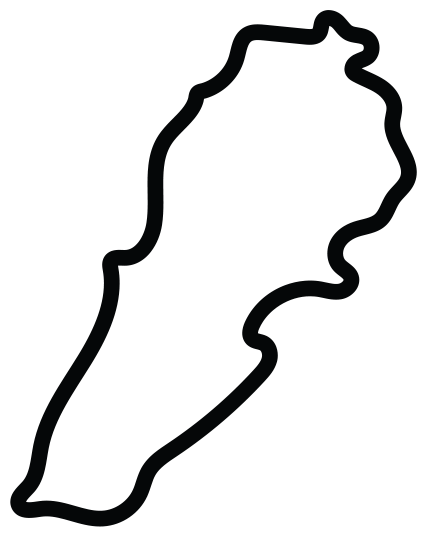 This work is licensed under a
Creative Commons Attribution-NonCommercial-ShareAlike 3.0 Unported License
.