Species:
Ribes orientale Desf.
Common name:

Groseiller d'Orient
Oriental currant

Arabic name:

كشمش شرقي
Endemic to:

The east Mediterranean region

Habitat :

En altitude (at altitude).
Chromosome Number:

2n = 16chr.
Botanic Description
Fr: arbrisseaux de 50cm à 150cm. Ribes orientale a des pieds femelles ♀ et des pieds mâles ♂. Les soies glanduleuses sont odorantes. Les jeunes rameaux sont viscides. Les feuilles ont entre 3 et 5 lobes aux dents obtuses. Le calice est le corolle sont de couleur jaune-verdâtre. La grappe mâle ♂ est dressée et peu allongée, alors que la grappe femelle ♀ est plus courte. Le fruit est une baie rougeâtre 𝗻𝗼𝗻-𝗰𝗼𝗺𝗲𝘀𝘁𝗶𝗯𝗹𝗲.
Eng: shrubs from 50cm to 150cm. Ribes orientale has female feet ♀ and male feet ♂. The glandular bristles are fragrant. The young twigs have silky viscid hairs. The leaves have between 3 and 5 lobes with obtuse teeth. The calyx and the corolla are greenish-yellow. The male cluster ♂ is erect and not very elongated, while the female cluster ♀ is shorter. The fruit is a reddish 𝗶𝗻𝗲𝗱𝗶𝗯𝗹𝗲 berry.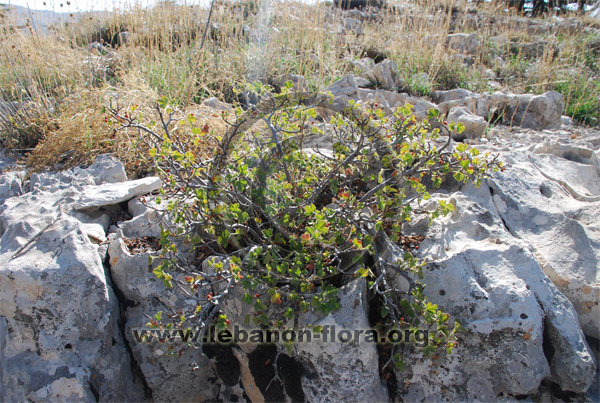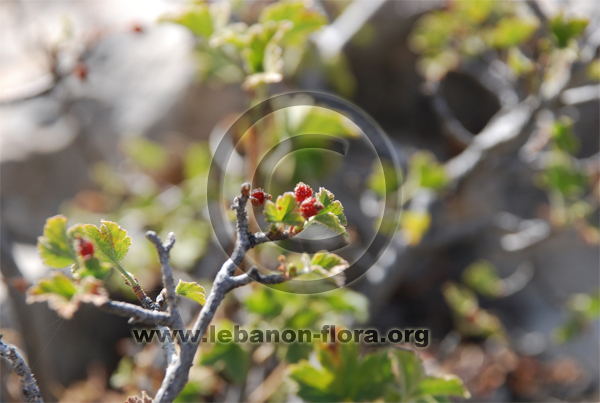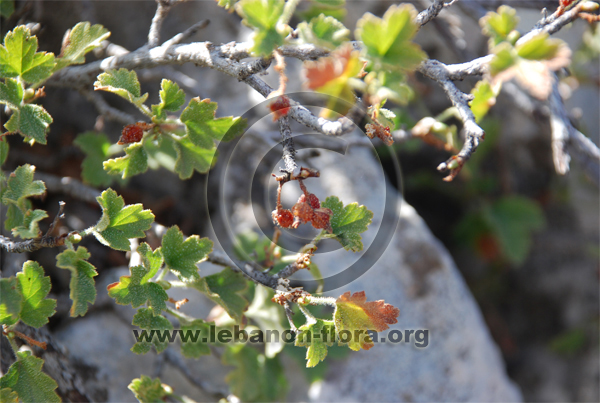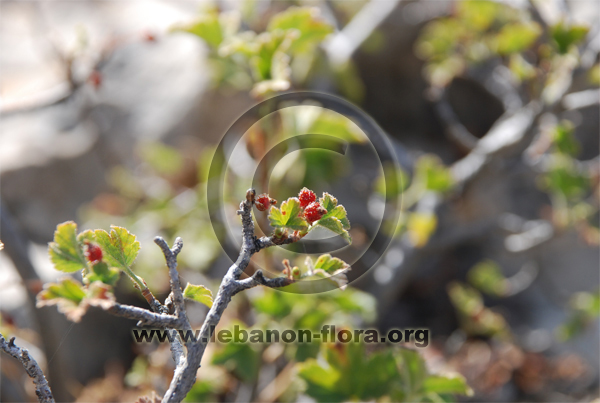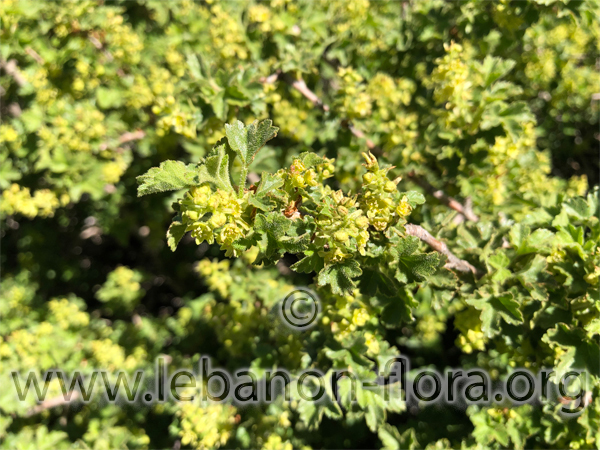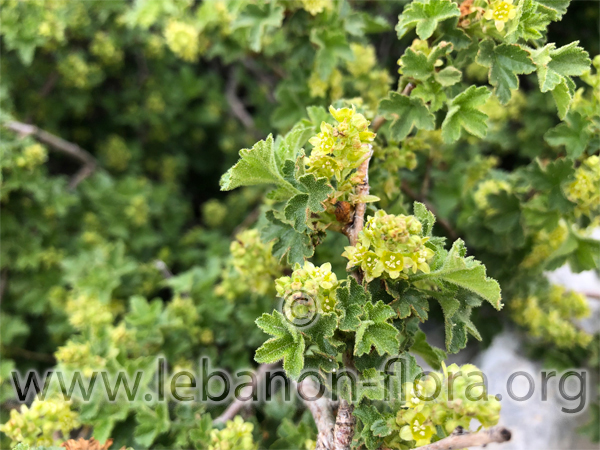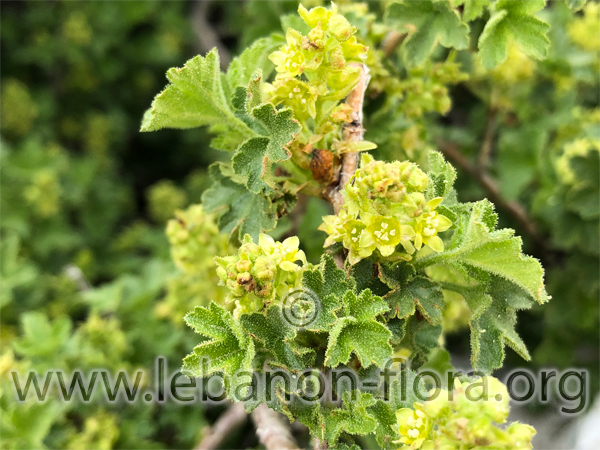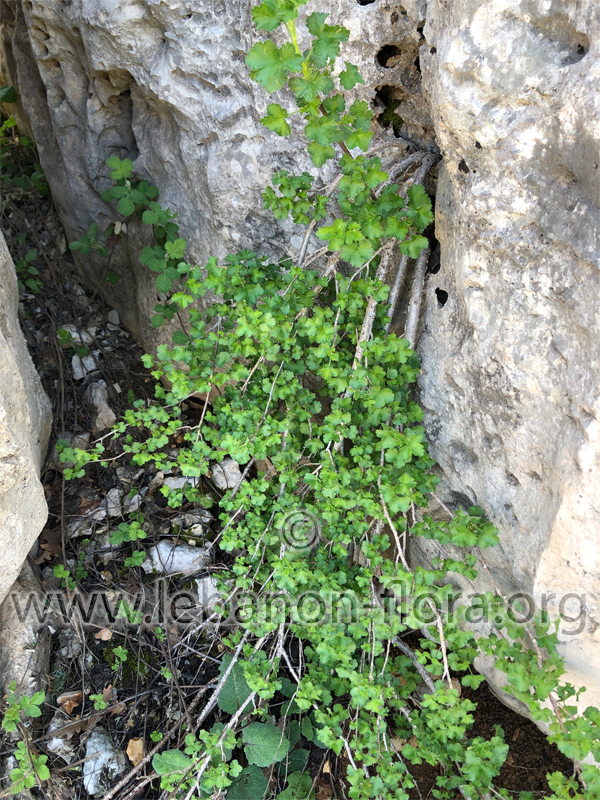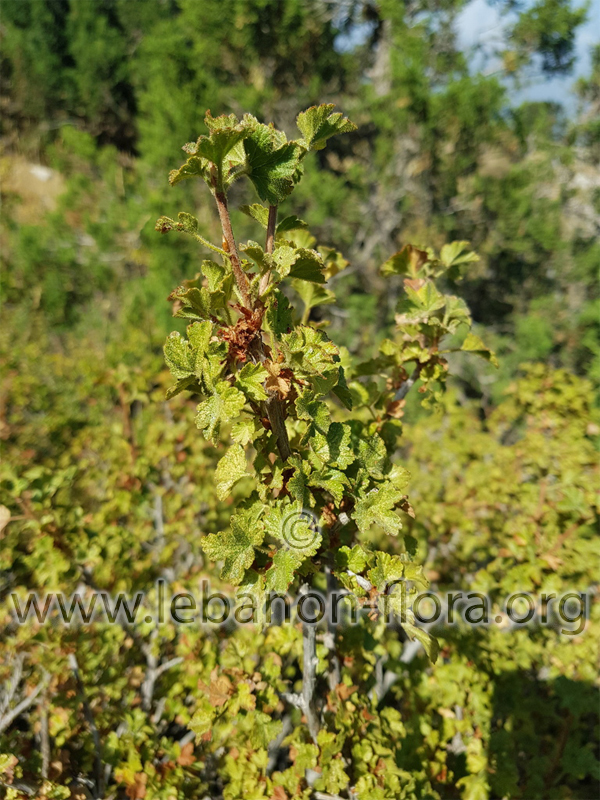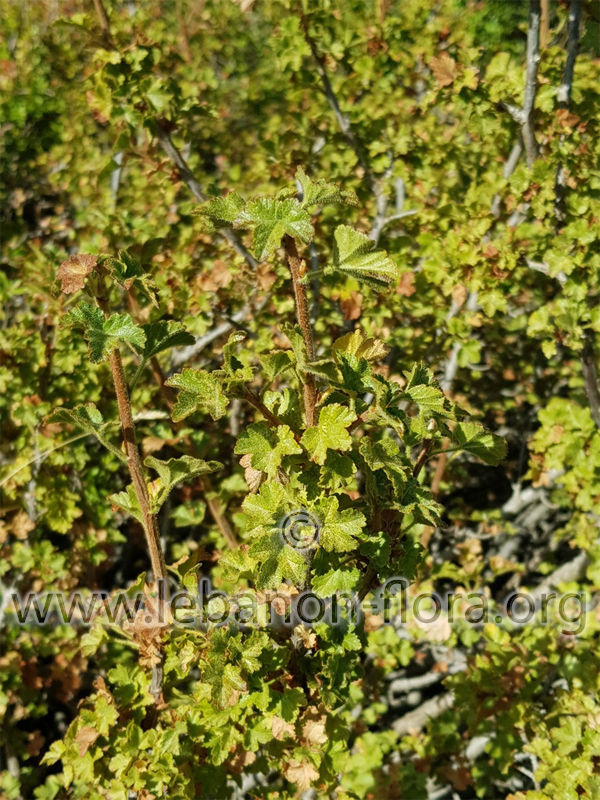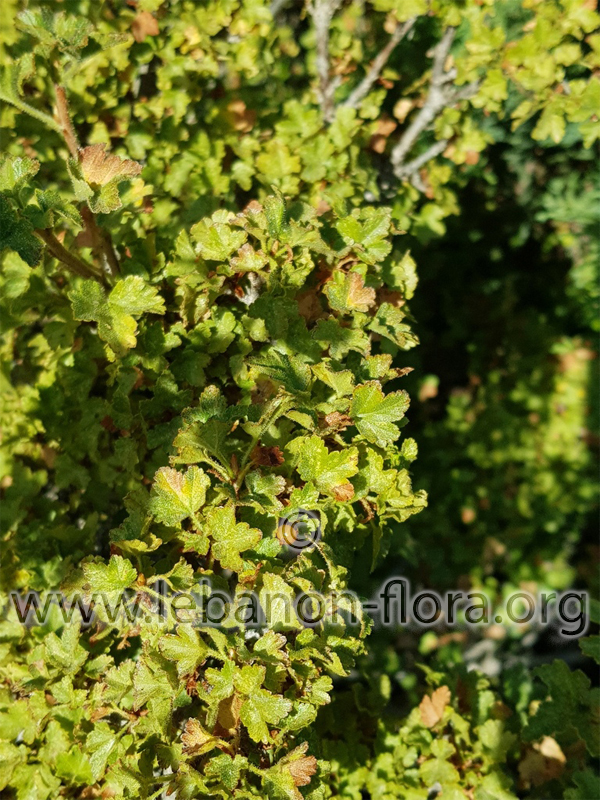 Distribution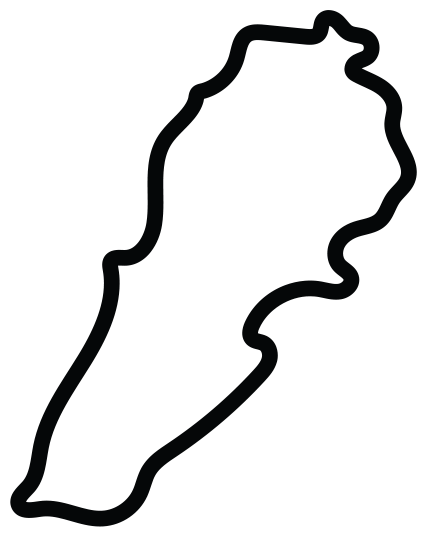 This work is licensed under a
Creative Commons Attribution-NonCommercial-ShareAlike 3.0 Unported License
.