Species:
Oxalis pes-caprae L.
2012
Güçlütürk I. , Detsi A., Weiss EK., Ioannou E., Roussis V., Kefalas P. Evaluation of anti-oxidant activity and identification of major polyphenolics of the invasive weed Oxalis pes-caprae. Phytochem Anal. 2012 Nov-Dec;23(6):642-6. doi: 10.1002/pca.2367. Epub 2012 May 3.
2010
DellaGreca M. , Previtera L., Zarrelli A. A new aromatic component from Oxalis pes-caprae. Nat Prod Res. 2010 Jun;24(10):958-61. doi: 10.1080/14786410902809286.
2009
DellaGreca M. , Previtera L., Purcaro R., Zarrelli A. Phytotoxic aromatic constituents of Oxalis pes-caprae. Chem Biodivers. 2009 Apr;6(4):459-65. doi: 10.1002/cbdv.200800179.
Habitat :

Tous terrains cultivés, bord des chemins...
Botanic Description
-Plante acaule, pubérulente, à pétioles et scapes succulents, 10-30 cm. de haut.
-Feuilles nombreuses, généralement plus d'une dizaine, dressées, partant toutes de la souche, et portant à leur sommet 3 folioles obcordées.
-Fleurs en ombelle, plus ou moins nombreuses, régulières, dressées, puis à la fin étalées ou défléchies, 2-4 cm. de diamètre, jaune clair.
-Calice beaucoup plus court que la corolle, vert, divisé en lobes linéaires, obtus.
-Pétales un peu émarginés.
-Pas de fructification, la plante ne s'étant propagée que sous l'une des deux formes nécessaires à sa fécondation.
-La reproduction est assurée par des bulbilles se développant à la base des feuilles.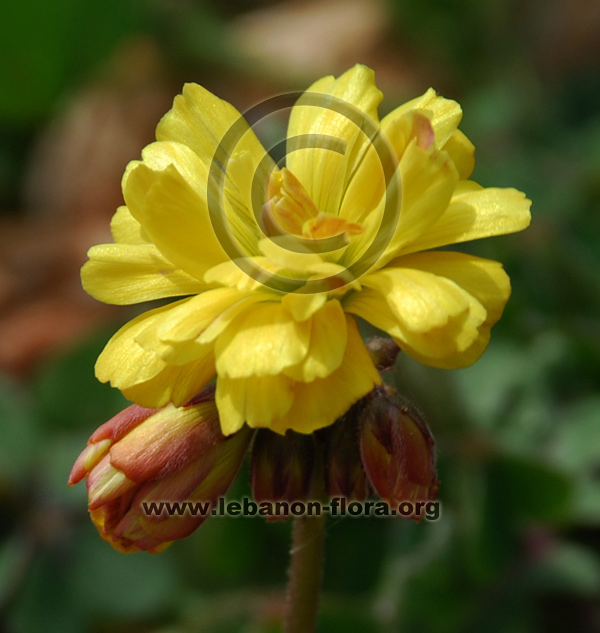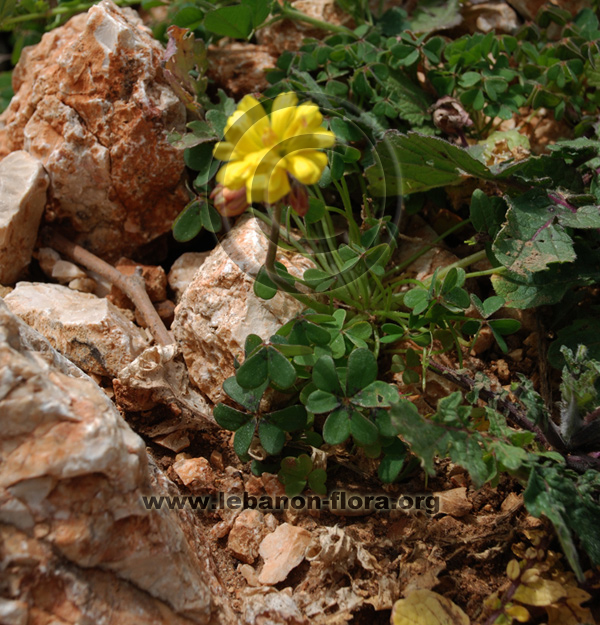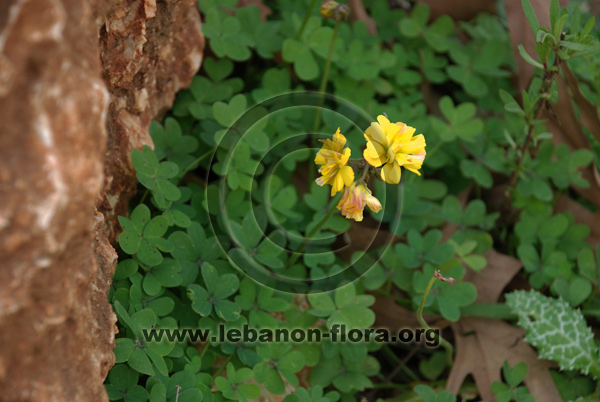 Distribution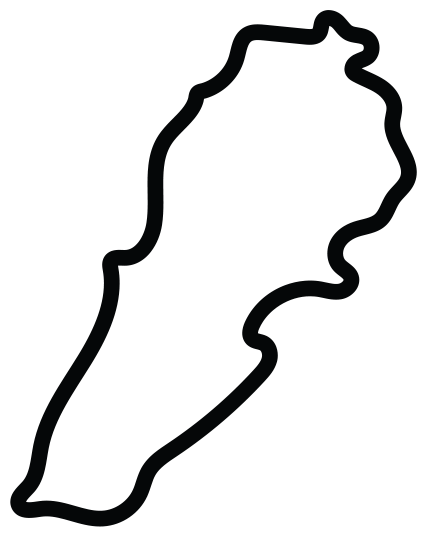 This work is licensed under a
Creative Commons Attribution-NonCommercial-ShareAlike 3.0 Unported License
.