Species:
Silene vulgaris (Moench) Garcke
Synonym(s):

Silene venosa Asch.
Silene inflata Sm.


Common name:

Silène commun
Common campion

Arabic name:

سيلان شائع
Habitat :

Pâturages (grazing-grounds).

IUCN threat status:

N/A
Chromosome Number:

Variable: 2n = 24 ou 48chr.

Genome size:

2.25 pg (2C)
Botanic Description
Fr: Plante atteignant 30-60cm de longueur, plus ou moins glabre. Le calice est dilaté et possède 20 nervures plus ou moins saillantes. Les fleurs sont en corymbe, à pétales blancs et bifides.(La variété colorata a les pétales roses).
Eng: Plant reaching 30-60cm in length, somewhat glabrous. The calyx is dilated and has 20 more or less prominent veins. The flowers are in a corymb, with white and bifid petals. (The colorata variety has pink petals).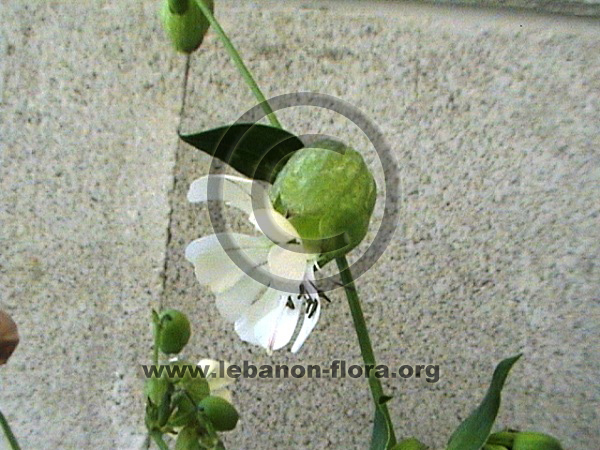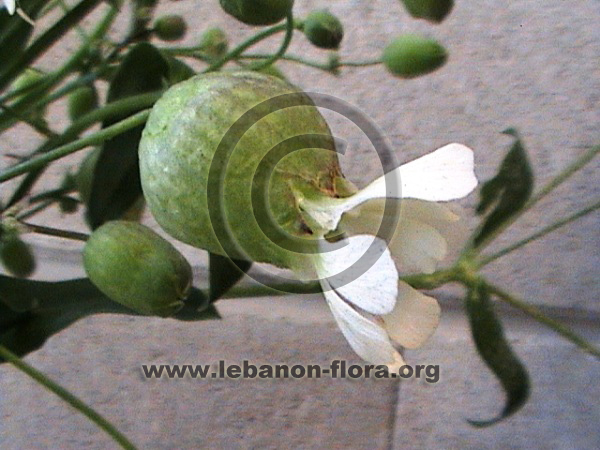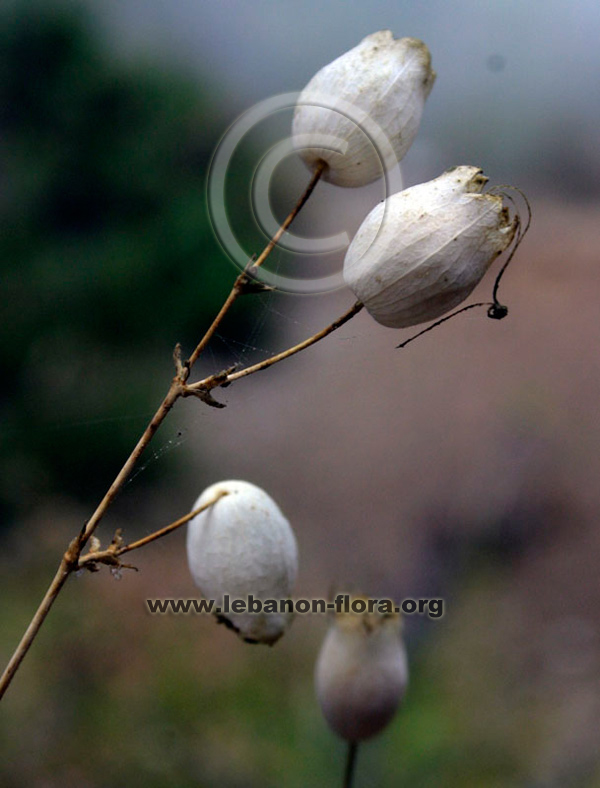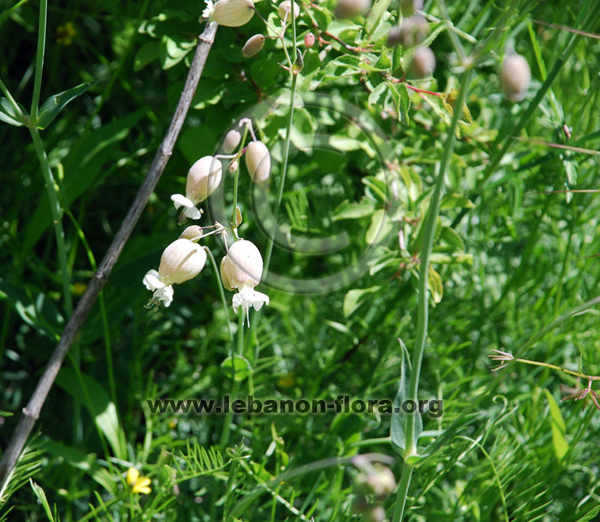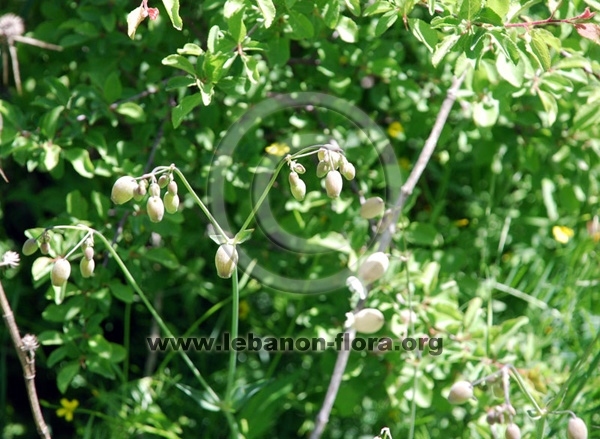 Distribution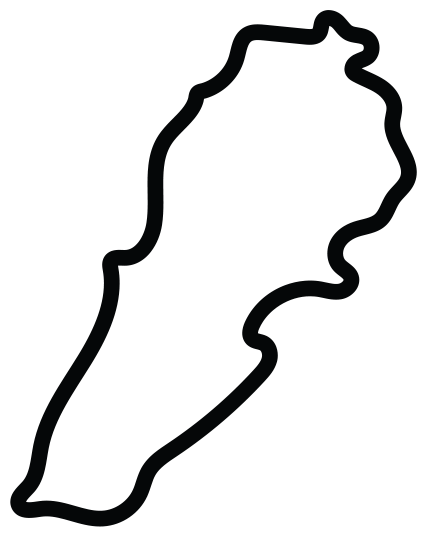 This work is licensed under a
Creative Commons Attribution-NonCommercial-ShareAlike 3.0 Unported License
.