Species:
Paeonia kesrouanensis (J.Thiébaut) J.Thiébaut
Common name:

Pivoine du Kesrouan

Arabic name:

ودح كسروان- كف الدب- عود الصليب
2019
Zhang, K. , Yao, L., Zhang, Y. et al. A review of the seed biology of Paeonia species (Paeoniaceae), with particular reference to dormancy and germination. Planta 249, 291–303 (2019). https://doi.org/10.1007/s00425-018-3017-4
2013
M. Bou Dagher-Kharrat , N. Abdel-Samad, B. Douaihy, M. Bourge, A. Fridlender, S. Siljak-Yakovlev & S. C. Brown (2013) Nuclear DNA C-values for biodiversity screening: Case of the Lebanese flora, Plant Biosystems - An International Journal Dealing with all Aspects of Plant Biology, 147:4, 1228-1237, DOI: 10.1080/11263504.2013.861530
2005
Hong , D. Y., Wang, X. Q., Zhang, D. M. & Koruklu, S. T. 2005. On the circumscription of Paeonia kesrouanensis, an east Mediterranean peony. - Nord. J. Bot. 23: 395-400. Copenhagen. ISSN 0107-05513.
The American Paeony Society- Paeony species- Harvey Buchite-Hidden Springs Flower Farm Spring Grove, Minnesota.
Endemic to:

Lebanon and Turkey

Life Forms:

Geophyte

IUCN threat status:

VU
Chromosome Number:

2n=20

Genome size:

58.3 pg/2C
Botanic Description
-Plante souvent à grands tiges et feuilles.
-Feuilles pubérulentes en dessous à l'état jeune, plus tard à pilosité clairsemée.
-Sépales 5, foliacés.
-Pétales 6, rarement davantage, de teinte rose assez claire.
-Étamines à anthères elliptiques lancéolées, nombreuses. Carpelles 2 (parfois davantage), dotés de très rares poils épars à l'état jeune, glabres ensuite, terminés par un style bien développé, mesurant au moins 5 mm. de long, lui-même surmonté par un stigmate peu épais, à contours irréguliers.
-Follicules horizontaux, noirs, glabres.
Seeds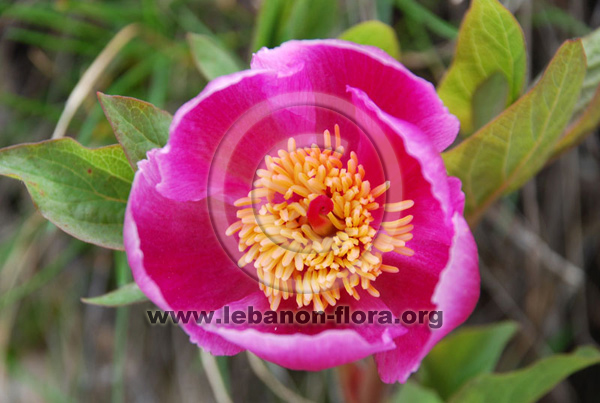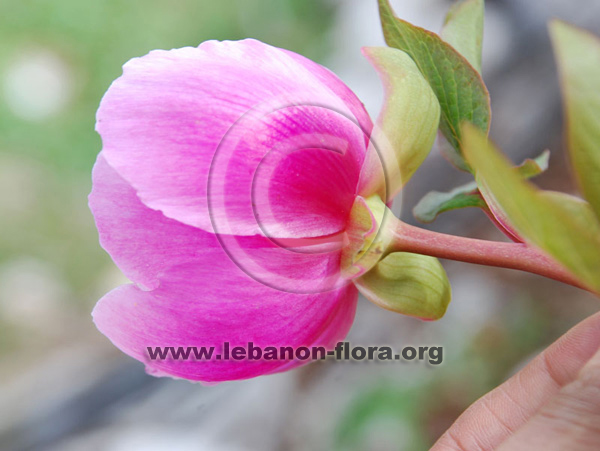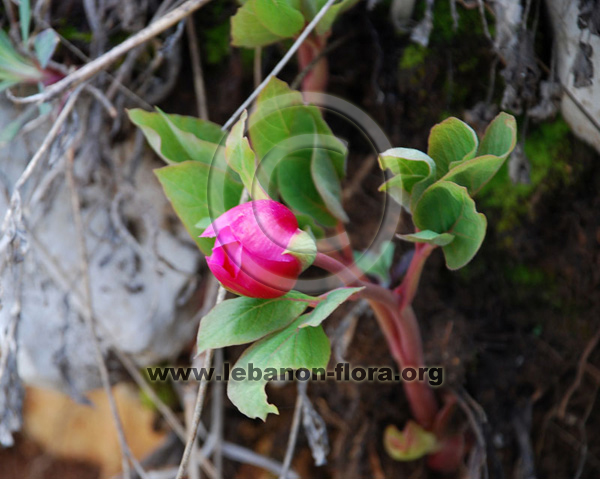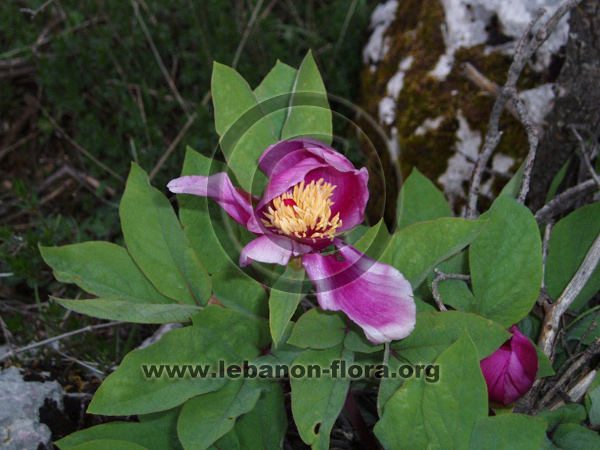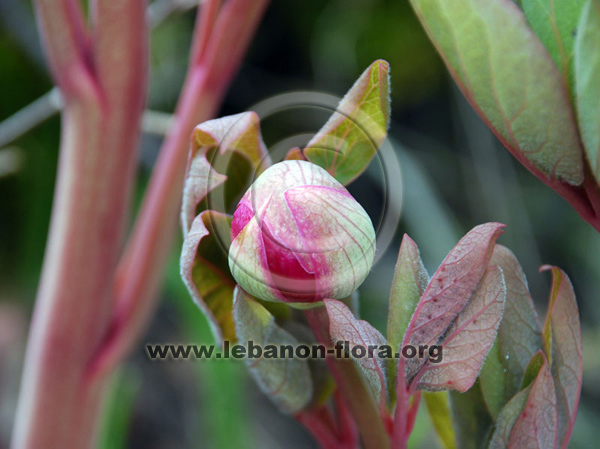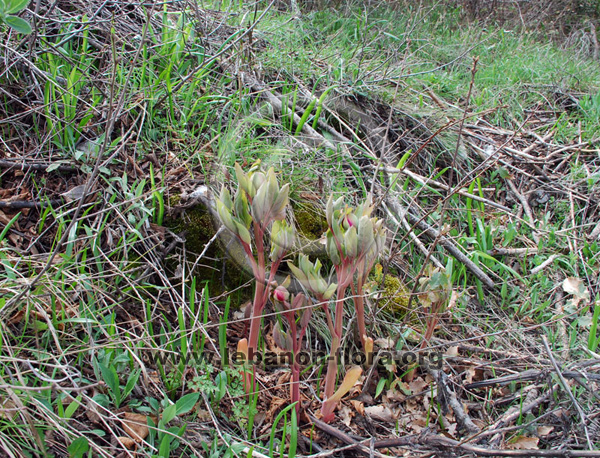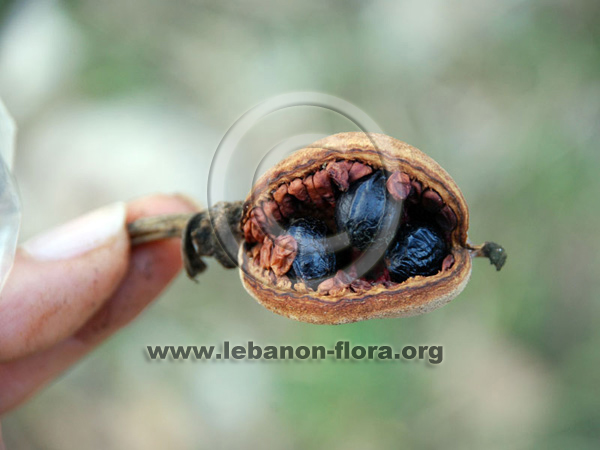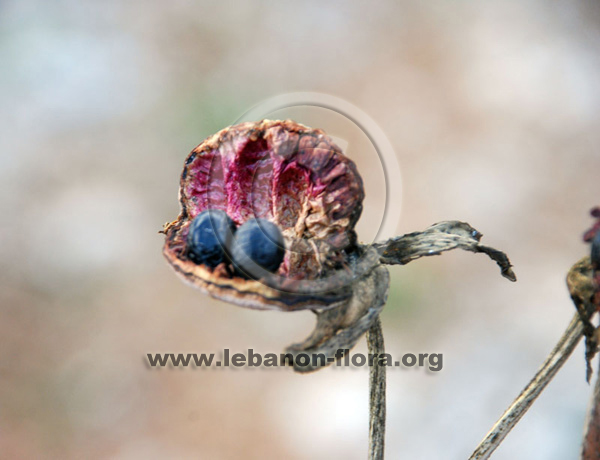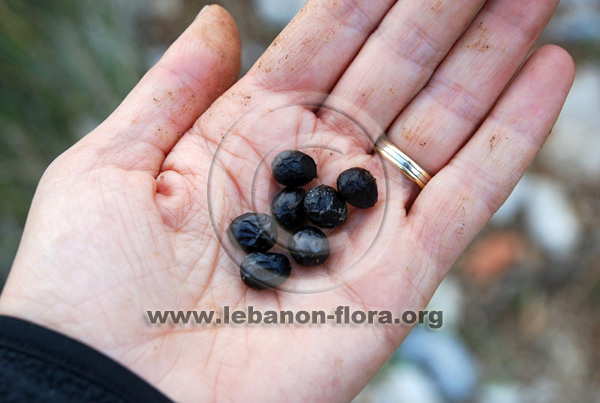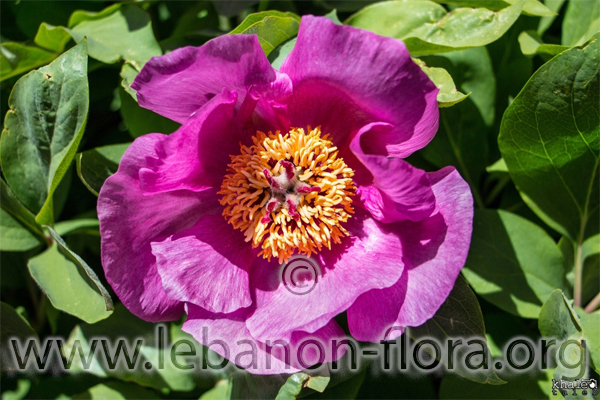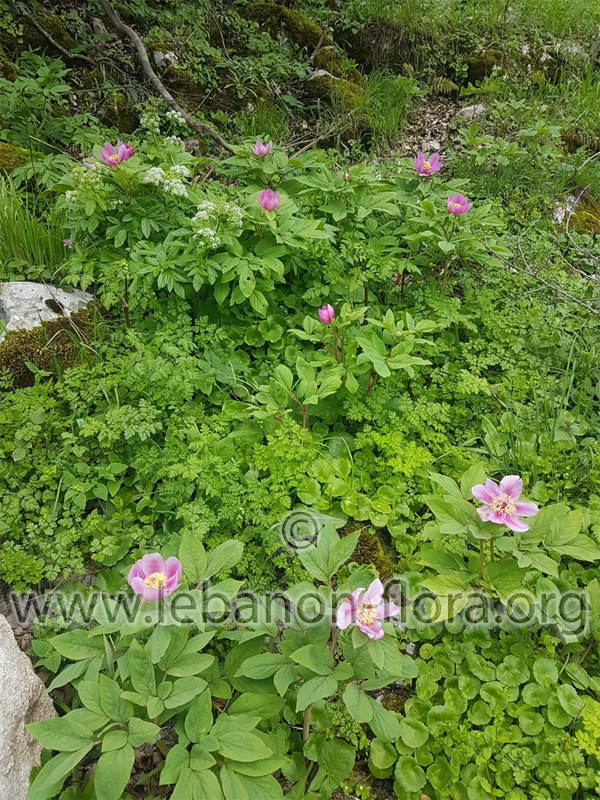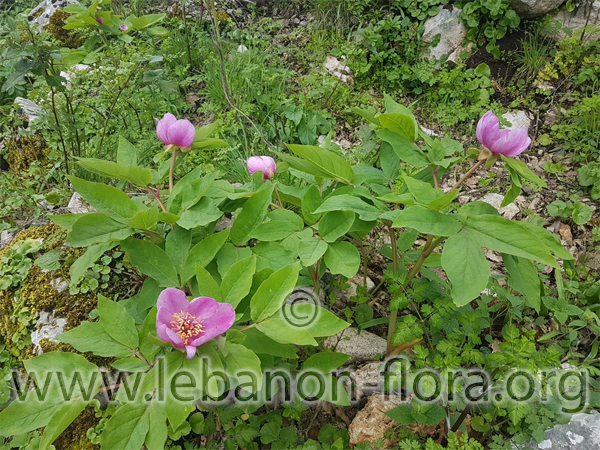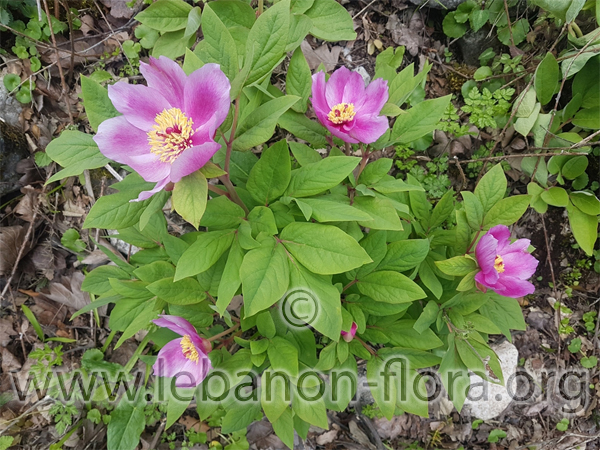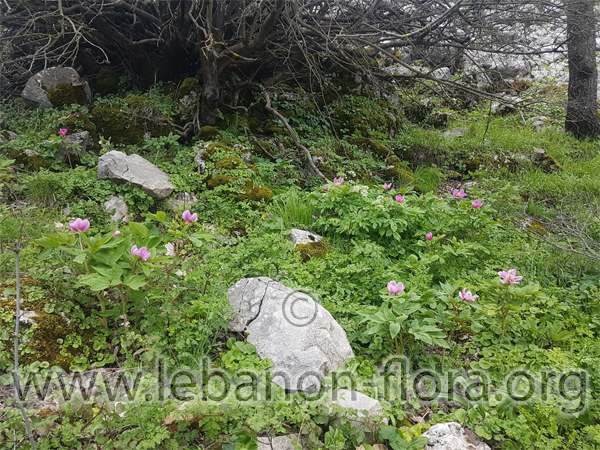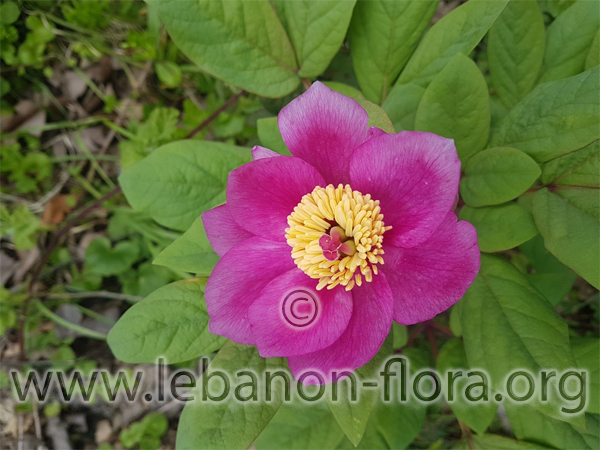 Distribution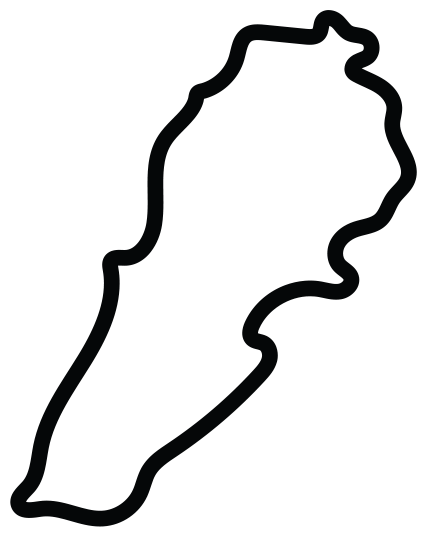 This work is licensed under a
Creative Commons Attribution-NonCommercial-ShareAlike 3.0 Unported License
.