Species:
Astragalus cedreti Boiss.
Common name:

Astragale des cèdres

Arabic name:

أَسْطراغالس الأرز
2013
Abdel Samad F., Baumel A., Juin M., Pavon D., Siljak-Yakovlev S., Médail F., Bou Dagher-Kharrat M. Phylogenetic diversity and genome sizes of Astragalus (Fabaceae) in the Lebanon biogeographical crossroad. Plant Systematics and Evolution. 2013. DOI 10.1007/s00606-013-0921‐8
2007
UNEP-GEF Project integrated management of Cedar Forest in Lebanon on cooperation with othe Mediterranean Countries, "Flora Biodiversity Assessment & Monitoring Tannourine Cedar Forest Nature Reserve", Final Report, 2007.
Endemic to:

Lebanon

Habitat :

Rocky grassland and shrubland, elevated regions of northern Lebanon

IUCN threat status:

EN
Chromosome Number:

2n=16 Ch

Genome size:

4.99pg/2C
Botanic Description
-Plante à tiges souterraines peu rameuses, rampantes près du sol.
-Parties aériennes brièvement tomenr teuses, grisâtres, à feuilles disposées en fausses rosettes au niveau du sol.
-Stipules lancéolées, soudées à la base. Feuilles à contour linéaire, pouvant atteindre 9-10 cm., à 20-25 paires de folioles petites, ovées, plus ou moins serrées.
-Pédoncules scapiformes, jusqu'à 25 cm.
-Grappes ovées, denses, 3 cm.
-Bractées linéaires, sétacées, très hispides, à peu près aussi longues que le tube du calice.
-Calice environ 1 cm. de long, y compris les dents, 3 fois plus courtes que le tube.
-Corolle rose, dépassant plus ou moins le calice.
-Étendard oblong, tronqué, dépassant les autres pétales. Gousses très hirsutes, à poils jaunâtres, longuement atténuées en un rostre oblique.
Seeds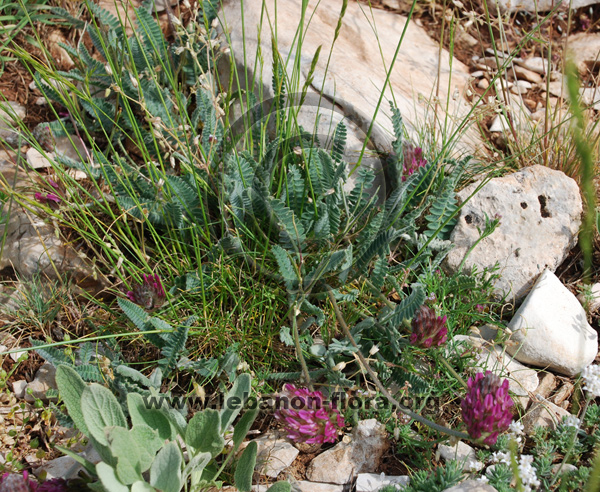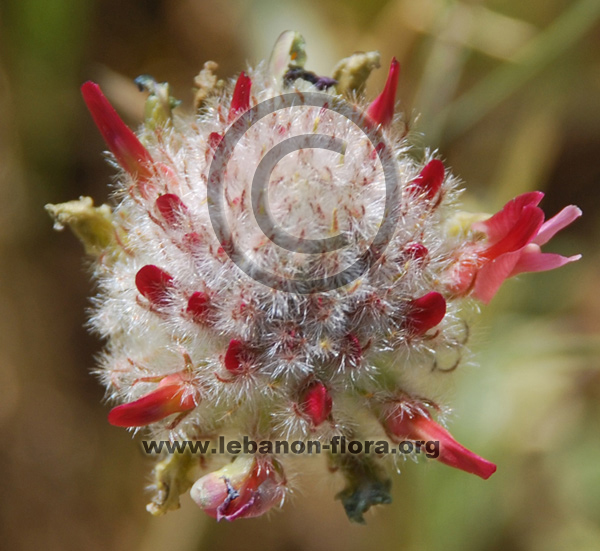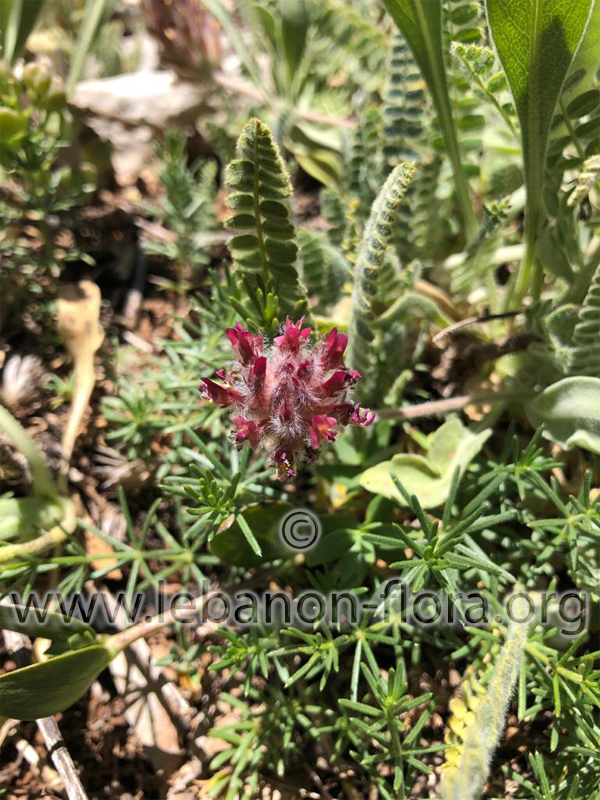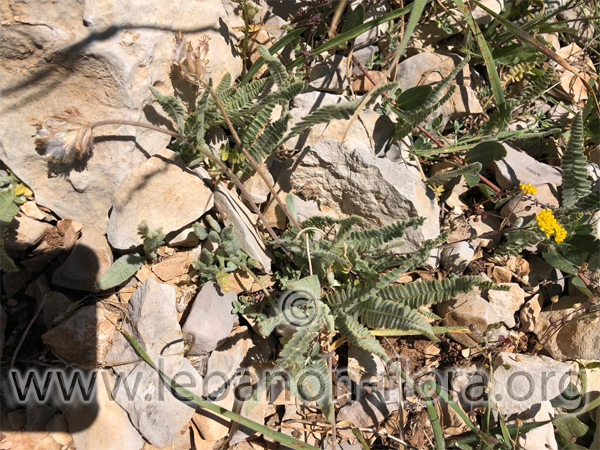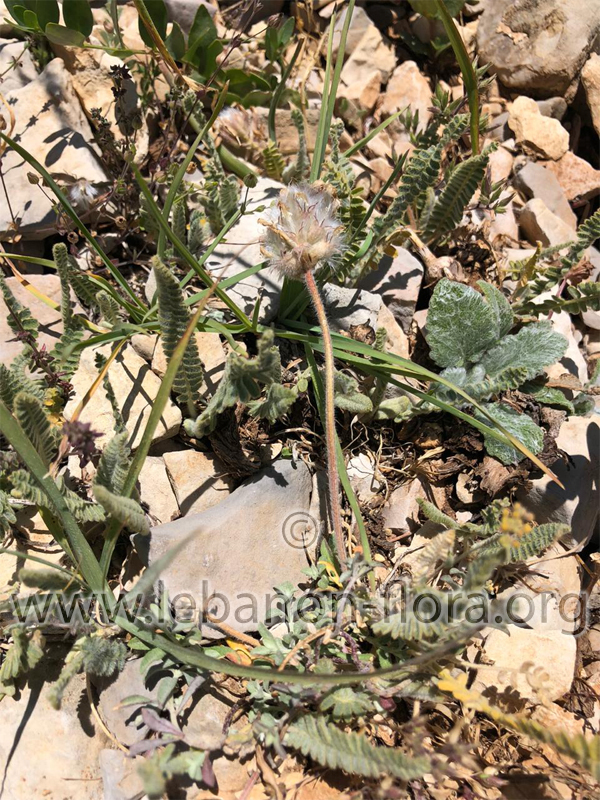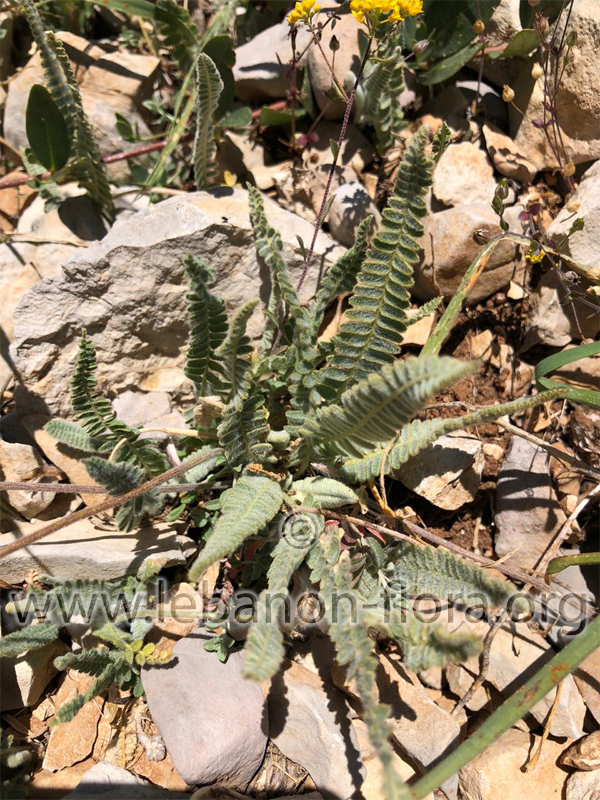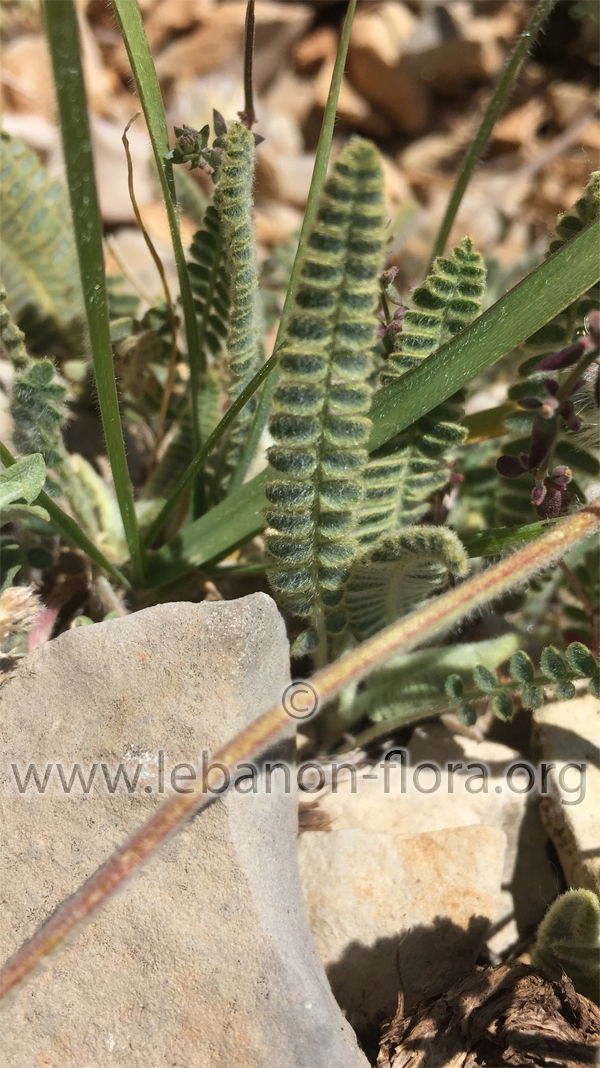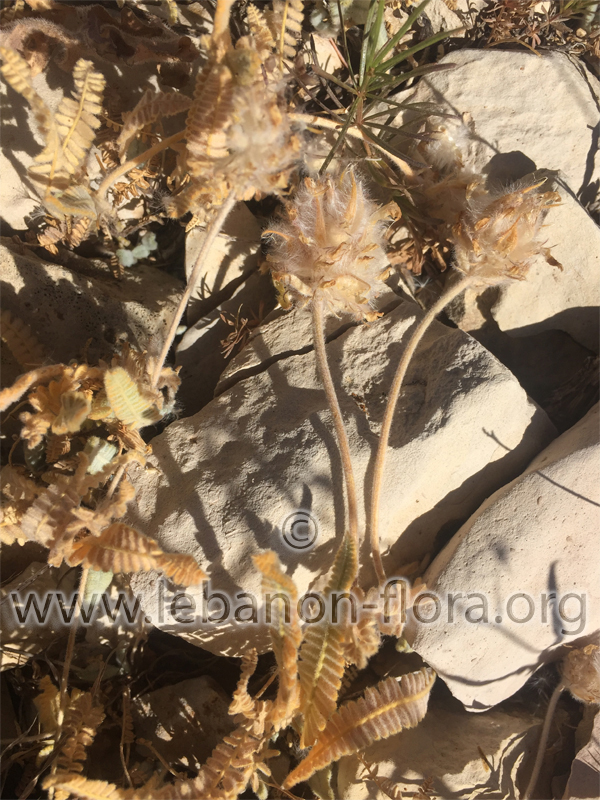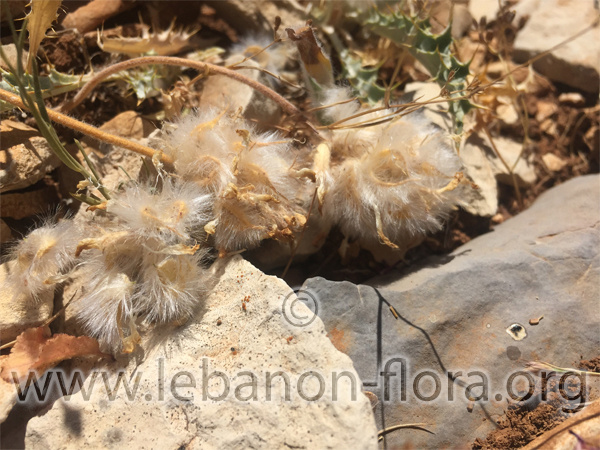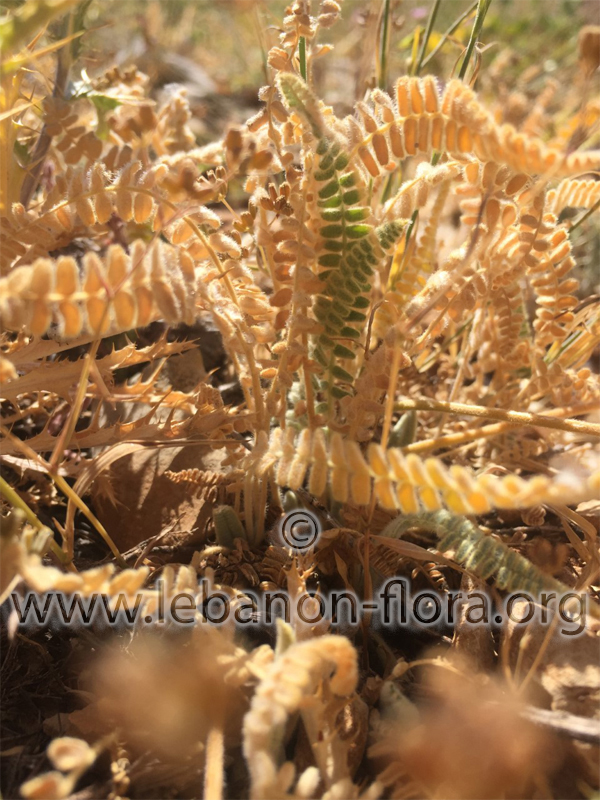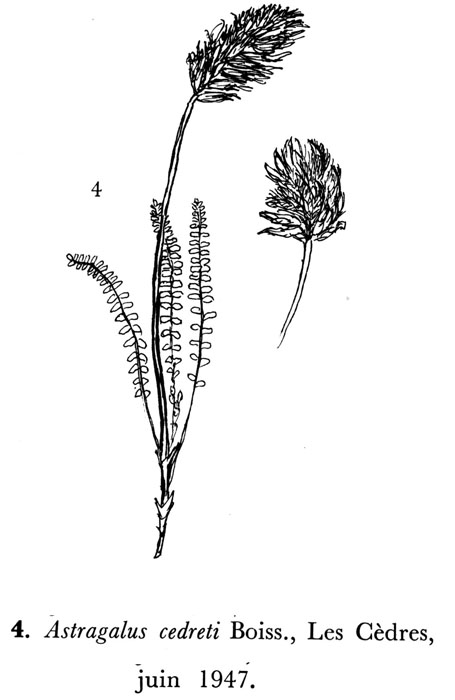 Distribution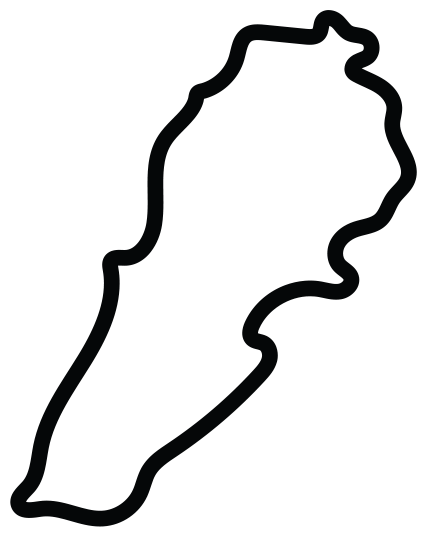 This work is licensed under a
Creative Commons Attribution-NonCommercial-ShareAlike 3.0 Unported License
.