Species:
Iris cedreti Dinsm.
Common name:

Iris des Cèdres
Cedar Iris

Arabic name:

سوسن الأرز
2009
Saad L. , Talhouk S.N., Mahy G. Decline of endemic Oncocyclus irises (Iridaceae) of Lebanon: survey and conservation needs. Oryx. 2009. 43, pp 91-96. doi:10.1017/S0030605308000380.
Saad, L. , Mahy, G. Molecular and morphological variation of rare endemic oncocyclus irises (Iridaceae) of Lebanon. Botanical Journal of the Linnean Society. 2009. 159: 123–135. doi: 10.1111/j.1095-8339.2008.00896.x
2002
Georges Tohmé & Henriette Tohmé. 2002. A THOUSAND AND ONE FLOWERS OF LEBANON. Publications of the LEBANESE UNIVERSITY, Beirut, Republic of Lebanon.
1997
A Guide to Species Irises. Cambridge University Press. British Iris Society, Species Group.
1984
Paul Mouterde. 1984. Nouvelle flore du Liban et de la Syrie. Editions de l'Impr. catholique, Beyrouth, 3 tomes.
1977
Avishai M. , Zohary D. Chromosomes in the Oncocyclus Irises. Botanical Gazette. Dec. 1977. Vol. 138, No. 4, pp. 502-511. Published by: The University of Chicago Press.
1974
Dykes W.R., The Genus Iris. Cambridge University Press.
Endemic to:

Lebanon

Habitat :

Rocky ground

Life Forms:

Geophyte

IUCN threat status:

CR
Botanic Description
Tige cylindrique 20-50 cm avec des feuilles aussi longue que les sapthes. Fleur de 7-8.5 cm, tépales plus foncés que l'Iris sofarana.
Seeds
Distribution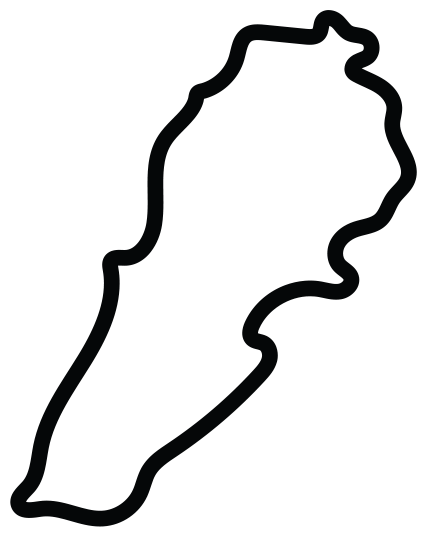 This work is licensed under a
Creative Commons Attribution-NonCommercial-ShareAlike 3.0 Unported License
.