Species:
Styrax officinalis L.
Common name:

Aliboufier officinal
Storax

Arabic name:

حوز، لبان، بان
Endemic to:

The east Mediterranean region

Habitat :

Terrains rocheux, pentes de la zone méditerranéenne jusqu'à 1600 m, ou davantage. Commun sur les pentes de collines.

IUCN threat status:

LC
Chromosome Number:

2n = 16chr.

Genome size:

1.32pg (2C) Bou Dagher-Kharrat et al.,2013
Botanic Description
Fr: -Arbrisseau ou petit arbre, 2 à 6 m, plus ou moins glabre.
-Feuilles pétiolées, ovées, entières, glabres ou presque glabres à la face supérieure, tomenteuses en dessous.
-Fleurs au sommet des ramules, en cymes peu fournies, brièvement pédonculées, étalées ou pendantes.
-Pédicelle et calice canescents.
-Calice gamosépale à dents ovées très obtuses.
-Corolle blanche, plus ou moins libre, tomenteuse, à lobes 3-4 fois plus longs que le calice.
-Étamines en moyenne 12.
-Fruit charnu, vénéneux, à déhiscence apicale valvaire.
Eng: -Shrub or small tree, 2 to 6 m, more or less hairless.
-Leaves petiolate, ovate, entire, glabrous or almost glabrous on the upper surface, tomentose below.
Eng: -Flowers at the top of the twigs, in sparse cymes, briefly stalked, spreading, or hanging.
-Pedicel and calyx canescent.
-Gamosepalus calyx with ovate, very obtuse teeth.
-White corolla, more or less free, tomentose, with lobes 3-4 times longer than the calyx.
-Stamens on average 12.
-Fruit fleshy, poisonous, with valve apical dehiscence.
Seeds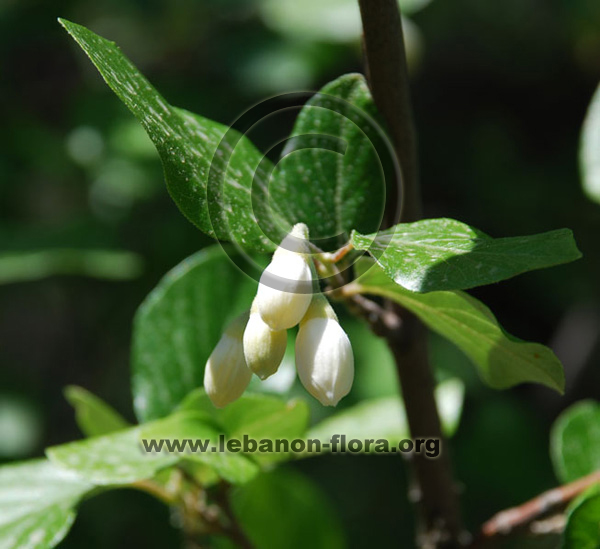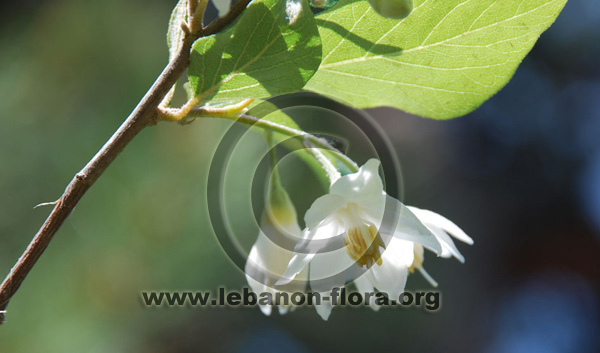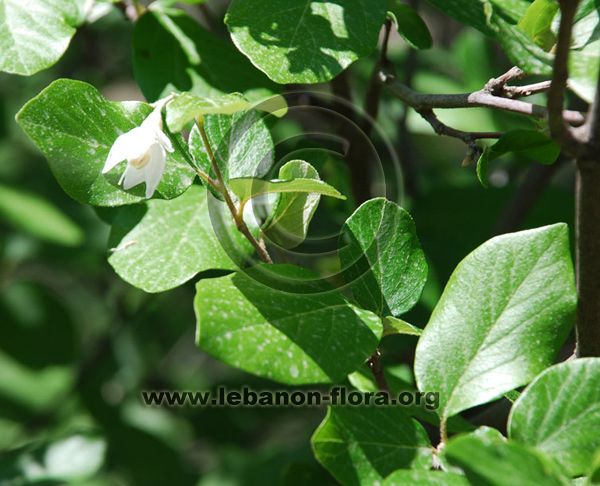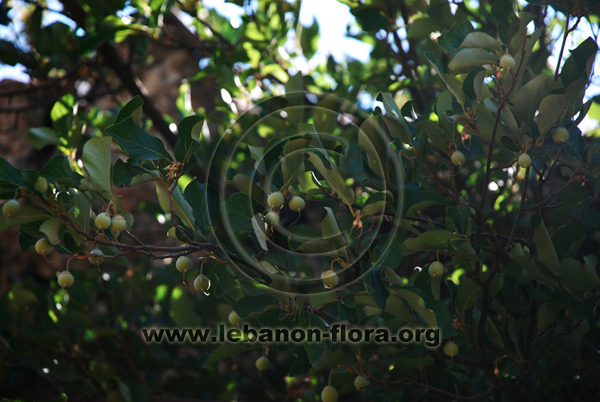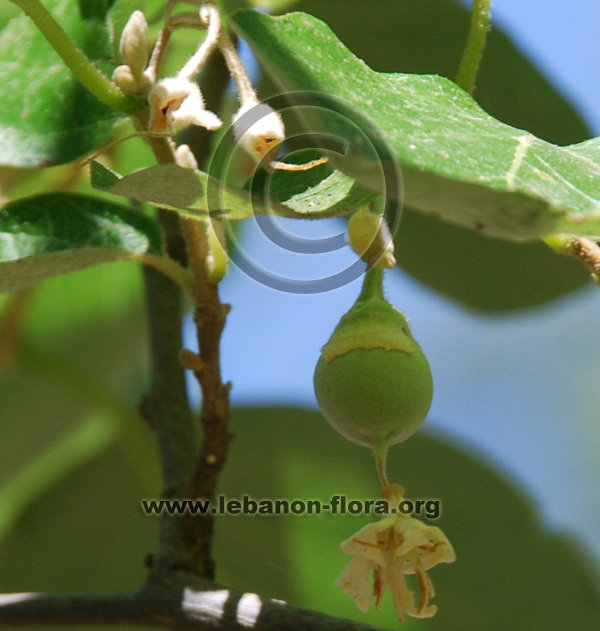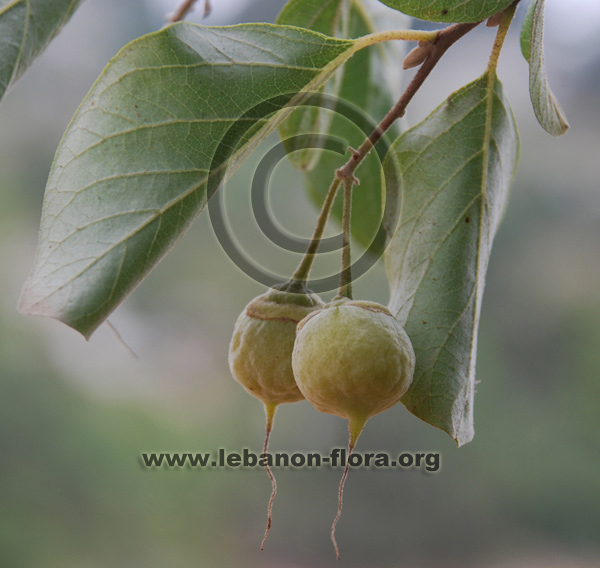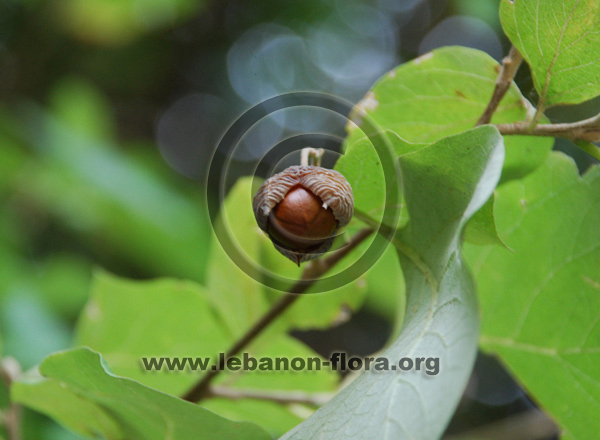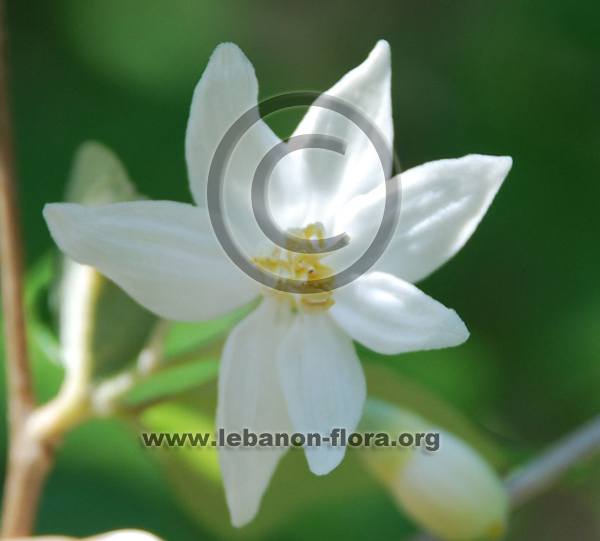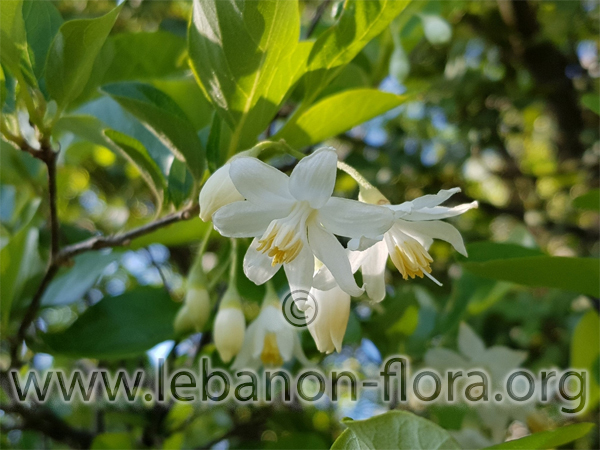 Distribution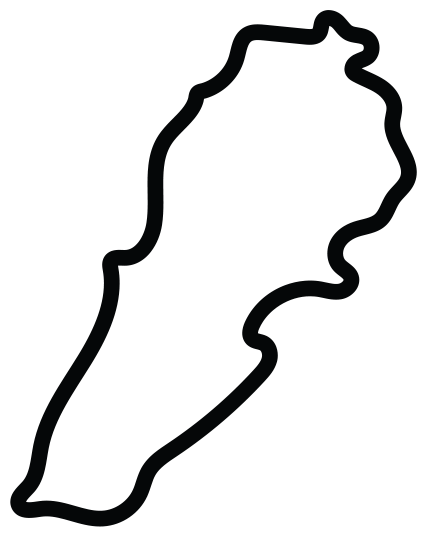 This work is licensed under a
Creative Commons Attribution-NonCommercial-ShareAlike 3.0 Unported License
.