Species:
Marrubium globosum subsp. libanoticum (Boiss.) P.H.Davis
Synonym(s):

Marrubium libanoticum Boiss.


Arabic name:

فراسيون لبناني
2008
Monica R. Loizzoa, Antoine M. Saabb, Rosa Tundisa, Federica Menichinia, Marco Bonesia, Vitaliano Piccoloa, Giancarlo A. Stattia, Bruno de Cindioc, Peter J. Houghtond, Francesco Menichinia. In vitro inhibitory activities of plants used in Lebanon traditional medicine against angiotensin converting enzyme (ACE) and digestive enzymes related to diabetes. 2008. Journal of Ethnopharmacology 119 (2008) 109–116
Endemic to:

The east Mediterranean region

Habitat :

Régions élevées.
Botanic Description
-Plante densément et brièvement tomenteuse, jaunâtre, très rameuse à la base, 15-40 cm. ou plus.
-Tiges simples, cotonneuses en bas, hirsutes-tomenteuses en haut, ainsi que les bractées et le calice, par des poils fascicules très denses.
-Feuilles très rugueuses, ovées ou orbiculaires, plus ou moins crénelées, les inférieures longuement pétiolées, les florales subsessiles, ovées à oblongues, dépassant les pseudoverticilles denses.
-Bractées subulées, un peu plus courtes que le calice.
-Calice à dents subulées, 3 fois plus courtes que le tube, dressées, droites.
-Corolle couleur chair, à limbe court, dépassant à peine le calice.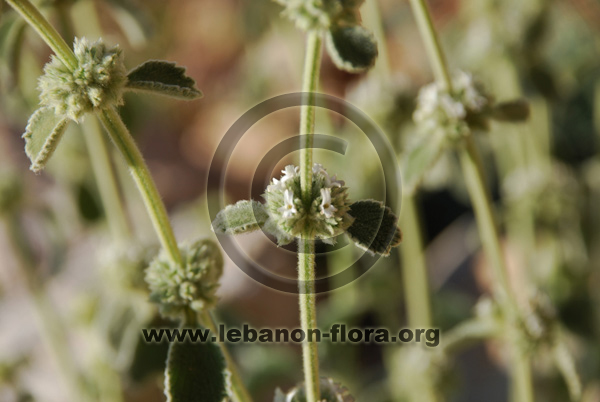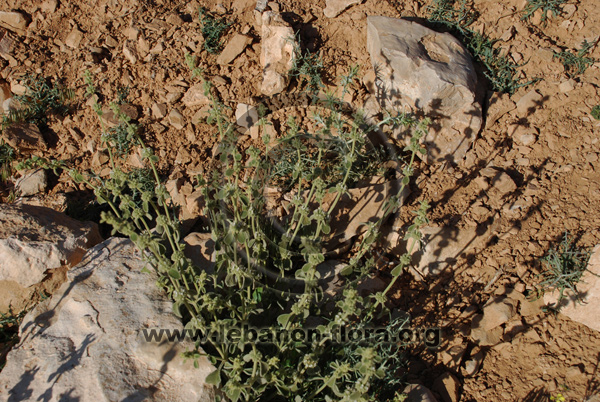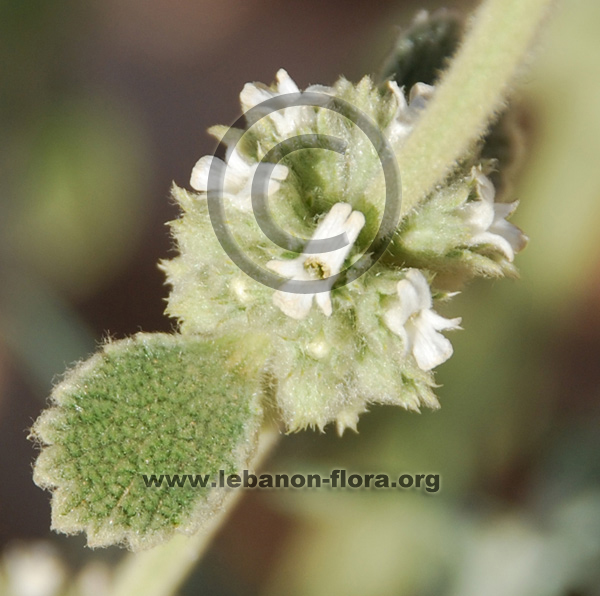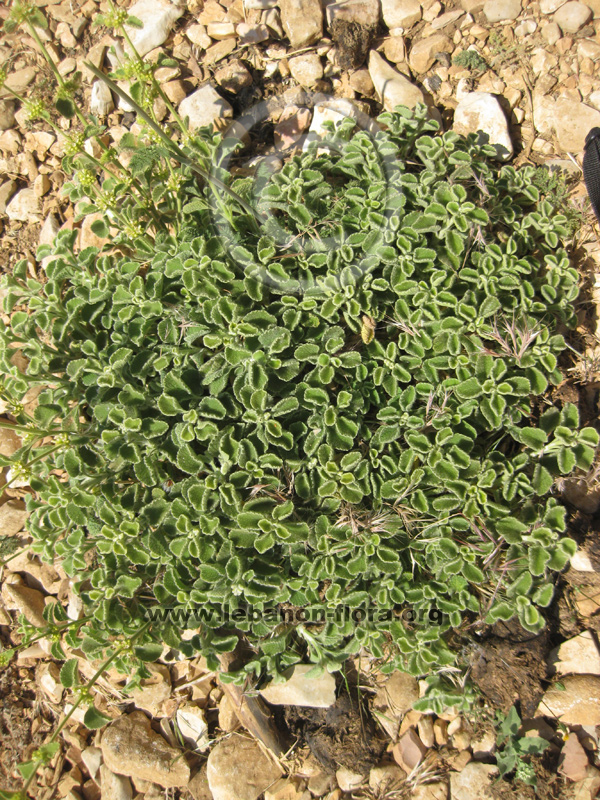 Distribution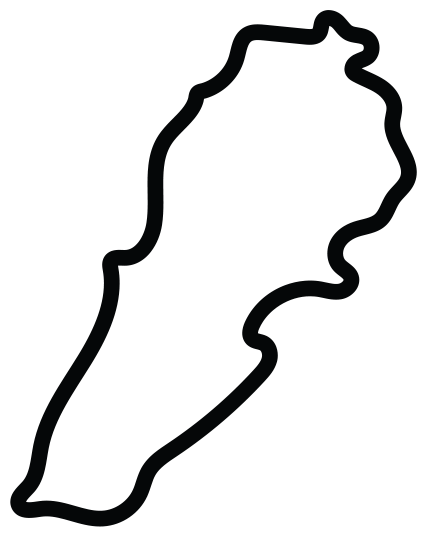 This work is licensed under a
Creative Commons Attribution-NonCommercial-ShareAlike 3.0 Unported License
.