Species:
Juniperus excelsa M. Bieb
Common name:

Genèvrier de Grèce, genévrier élevé
Grecian juniper

Arabic name:

لزّاب، قطران
2013
Douaihy B. , Restoux G., Machon N., Bou Dagher-Kharrat M. Ecological characterization of the Juniperus excelsa stands in Lebanon. Ecologia Mediterranea. 2013. Vol. 39 (1) 169-180
2012
Douaihy B. , Sobierajska K., Jasińska A.K., Boratyńska K., Ok T., Romo A., Machon N., Didukh Y., Bou Dagher-Kharrat M., Boratyński A. Morphological versus molecular markers to describe variability in Juniperus excelsa subsp. excelsa (Cupressaceae). AoB PLANTS. 2012: pls013; doi:10.1093/aobpla/pls013
2011
Douaihy B. , Vendramin G.G., Boratyński A,. Machon N., Bou Dagher-Kharrat M. High genetic diversity with moderate differentiation in Juniperus excelsa from Lebanon and the eastern Mediterranean region. AoB plants. 2011.
2001
Talhouk, S. N. , Zurayk, R., Khuri, S. Conservation of the coniferous forests of Lebanon: past, present and future prospects. Oryx. 2001. 35: 206–215. doi: 10.1046/j.1365-3008.2001.00180.x
1984
Paul Mouterde. 1984. Nouvelle flore du Liban et de la Syrie. Editions de l'Impr. catholique, Beyrouth, 3 tomes.
Endemic to:

The east Mediterranean region

Habitat :

Etages montagnard méditerranéen et oroméditerranéen entre 1400 et 2800 m d'altitude, sur du calcaire compact.

IUCN threat status:

LC
Botanic Description
-Arbre plus ou moins pyramidal, pouvant atteindre 20 m. Écorce crevassée (rhytidome) grisâtre.
-Ramules jaune rougeâtre.
-Feuilles ternées, squamiformes, ovales triangulaires, très apprimées, imbriquées, marquées au dos d'une glande oblongue.
-Chatons ovales, dressés ou penchés. La plante n'est pas autofertile, elle est pollinisée par le vent.
-Galbules brun à noir bleuâtres, pruineux.
-Écailles à la fin tout à fait confluentes, formant fausses baies.
-Graines 3-6. Monoïque.
Seeds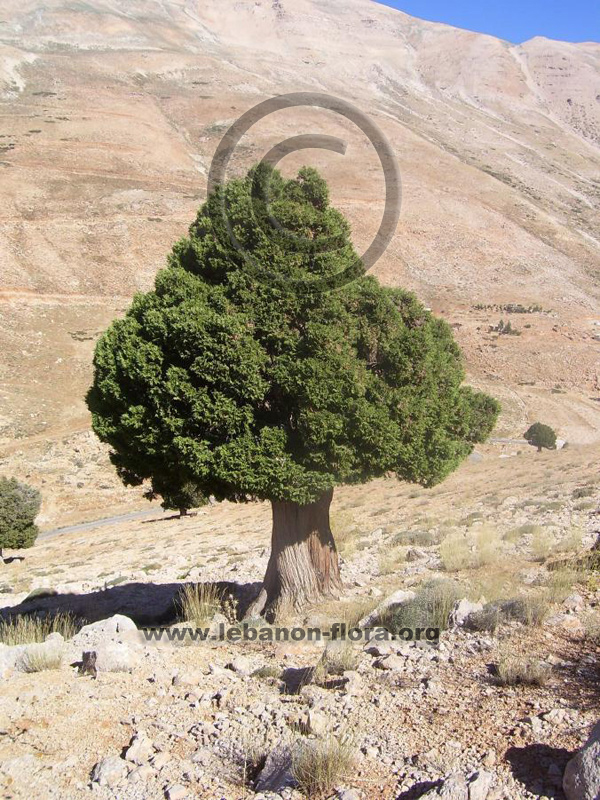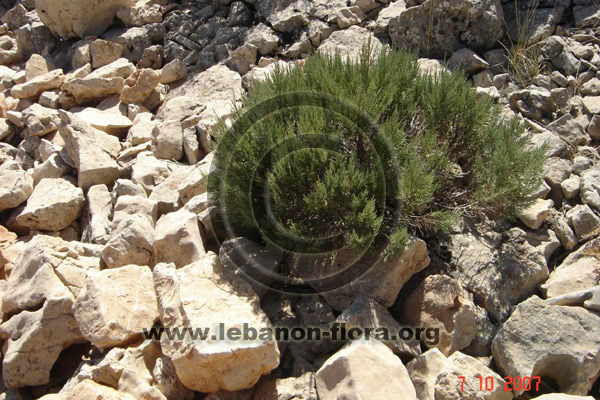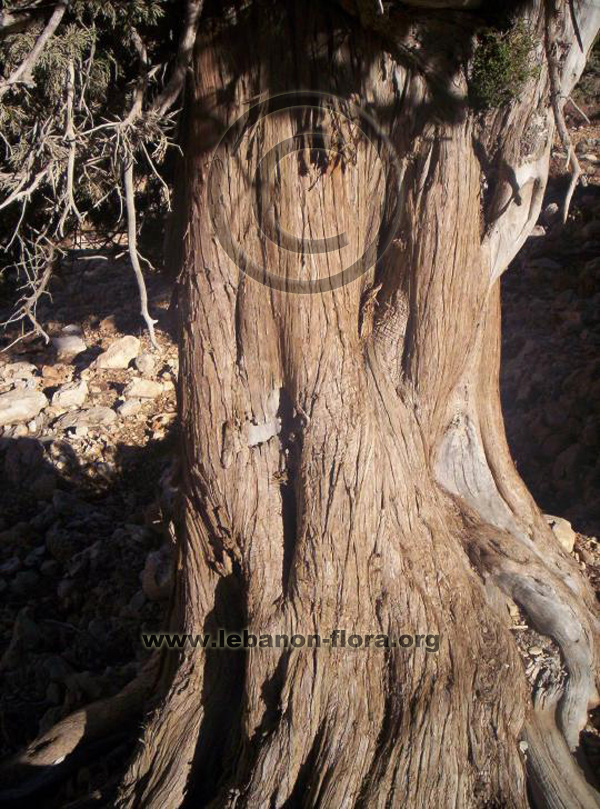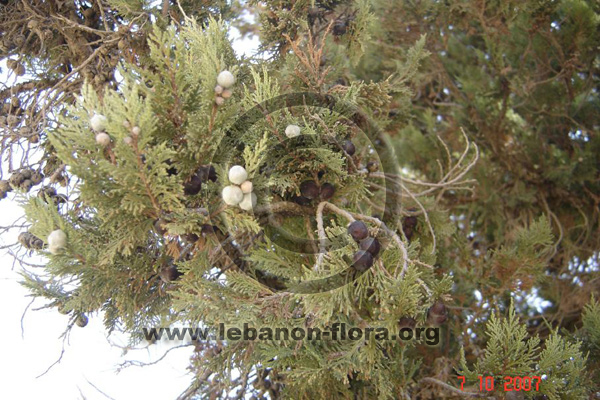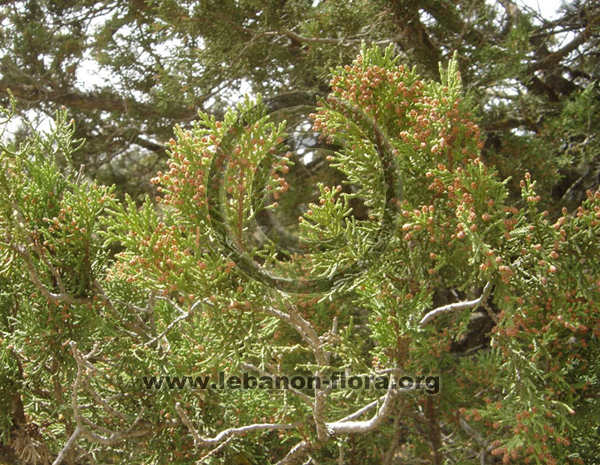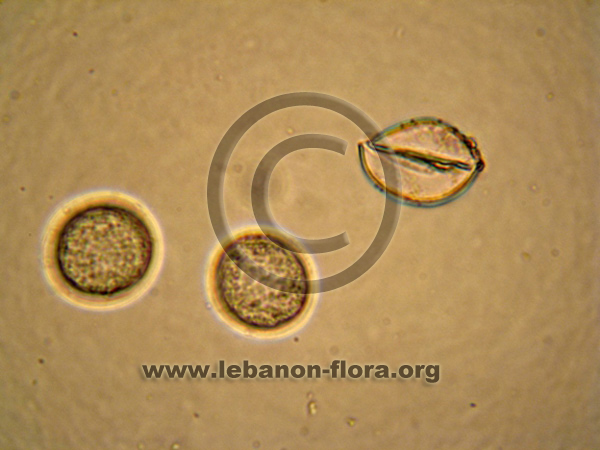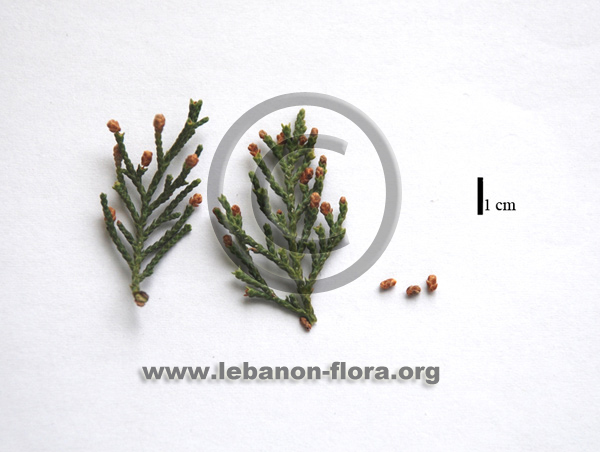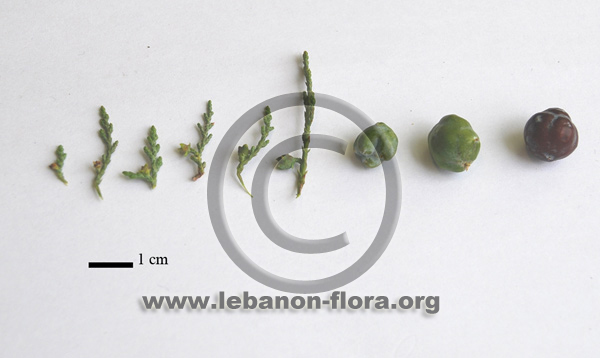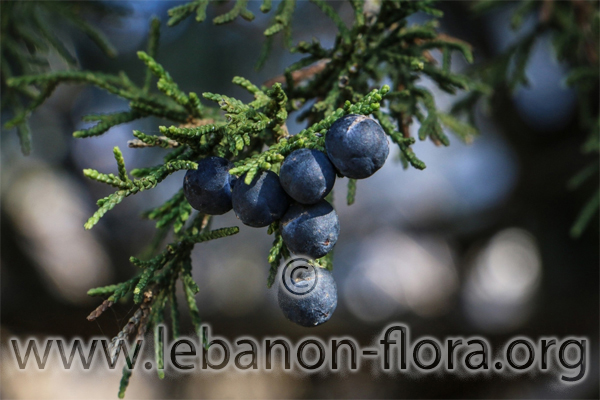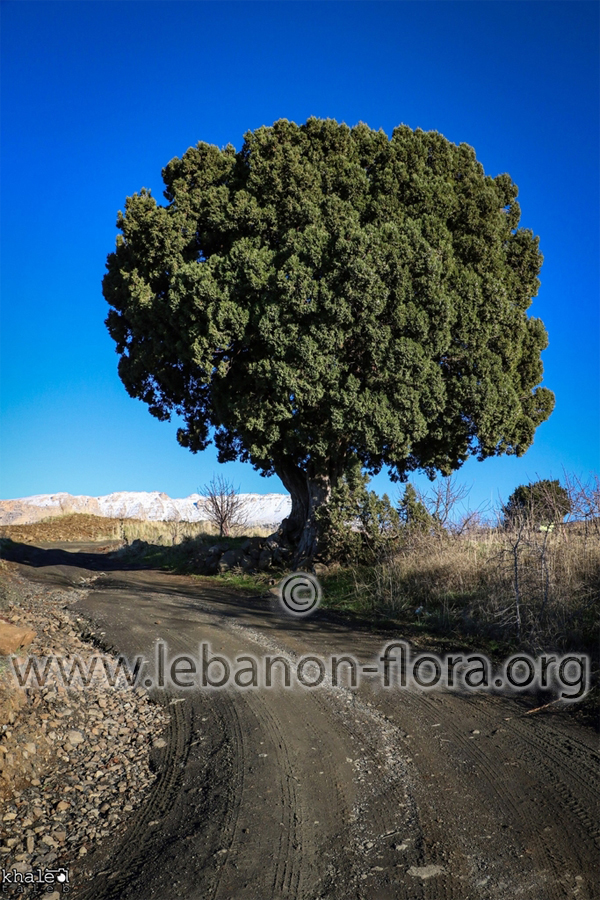 Distribution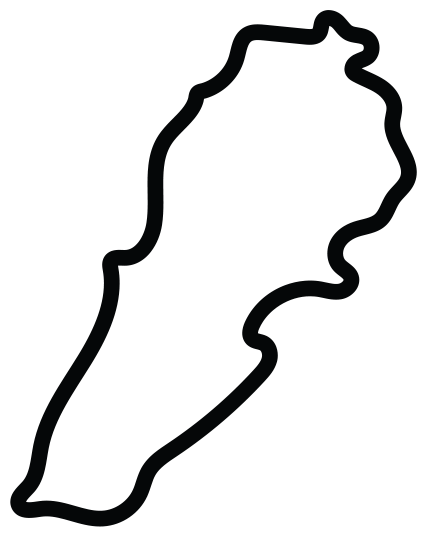 This work is licensed under a
Creative Commons Attribution-NonCommercial-ShareAlike 3.0 Unported License
.