Species:
Abies cilicica (Antoine & Kotschy) Carrière
Common name:

Sapin de Cilicie
Cilicican fir

Arabic name:

شوح، تنّوب، شوح قيليقيا، شوح الكيليكي
2008
Hajar L. , Khater C., Cheddadi R. Vegetation changes during the late Pleistocene and Holocene in Lebanon: a pollen record from the Bekaa Valley. The Holocene November 2008 vol. 18 no. 7 1089-1099. doi: 10.1177/0959683608095580
2001
Talhouk, S. N. , Zurayk, R., Khuri, S. Conservation of the coniferous forests of Lebanon: past, present and future prospects. Oryx. 2001. 35: 206–215. doi: 10.1046/j.1365-3008.2001.00180.x
1984
Paul Mouterde. 1984. Nouvelle flore du Liban et de la Syrie. Editions de l'Impr. catholique, Beyrouth, 3 tomes.
Endemic to:

The east Mediterranean region

Life Forms:

Phanerophyte

IUCN threat status:

NT
Chromosome Number:

2n = 24chr.
Botanic Description
-Peut atteindre 35 m.
-Écorce griscendré.
-Branches verticillées.
-Rameaux jeunes brun-olivâtre ou jaunâtre brillant devenant très rapidement glabres.
-Bourgeons non résineux.
-Feuilles 2-4 cm. de long sur l.5 de large, aplaties en un seul plan.
-Fleurs mâles ♂ jaune verdâtre, fleurs femelles ♀ vert jaunâtre.
-Cône 15-25 cm de long sur 4-6 cm de large, brun rougeâtre.
Seeds
Distribution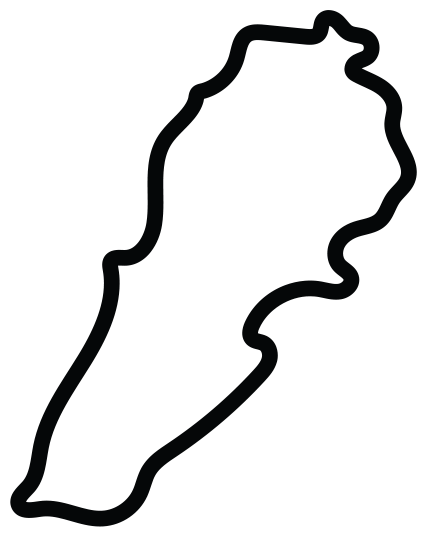 This work is licensed under a
Creative Commons Attribution-NonCommercial-ShareAlike 3.0 Unported License
.