Species:
Galium libanoticum Ehrendorfer
Common name:

Gaillet du Liban

Arabic name:

غاليوم لبناني
2013
M. Bou Dagher-Kharrat , N. Abdel-Samad, B. Douaihy, M. Bourge, A. Fridlender, S. Siljak-Yakovlev & S. C. Brown (2013) Nuclear DNA C-values for biodiversity screening: Case of the Lebanese flora, Plant Biosystems - An International Journal Dealing with all Aspects of Plant Biology, 147:4, 1228-1237, DOI: 10.1080/11263504.2013.861530
Endemic to:

Lebanon, Syria and Turkey

Habitat :

Calcaires marneux très hydromorphes.
Botanic Description
-Plante à rhizome suffrutescent, à tiges fortes, cylindriques à quadrangulaires, veloutées ou glabres, dressées ou ascendantes, multiples, 10-60 cm.
-Feuilles par 6-8 (ou davantage), linéaires, scabres, un peu veloutées à la marge.
-Panicule terminale, oblongue, très fournie, à rameaux étalés-dressés.
-Pédicelles 1 à 2 fois plus longs que les fleurs.
-Celles-ci petites, 2 à 3 mm., blancjaunâtre, à limbe divisé en lobes aigus. Anthères noirâtres.
-Fruits 2 mm., noirâtres, lisses.
Distribution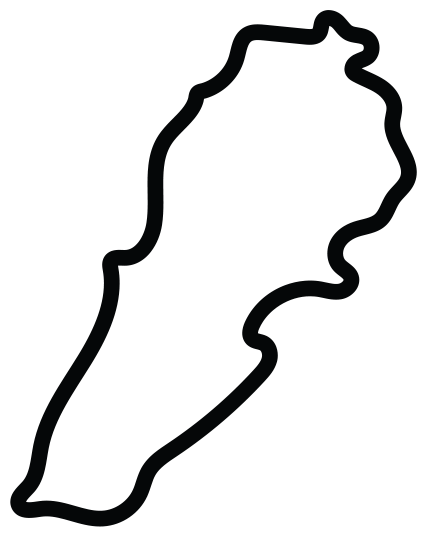 This work is licensed under a
Creative Commons Attribution-NonCommercial-ShareAlike 3.0 Unported License
.