Species:
Delphinium peregrinum L.
Common name:

Dauphinelle voyageuse
Violet-dolphin flower

Arabic name:

رجل القنبرة
Habitat :

Terrains rocheux.
Botanic Description
Fr: Plante vénéneuse, verte, fine, glabre ou pubescente, dont la longueur varie entre 30 et 100cm. Ses feuilles sont pétiolées, caduques, trifides. Ses fleurs longues de 2 ou 3cm sont disposées en grappes. Leurs pétales latéraux sont glabres, l'éperon est ascendant. Ses fleurs sont violettes ou pourpre foncé.
Eng: poisonous plant, green, fine, glabrous or pubescent, the length of which varies between 30 and 100cm. Its leaves are stalked, deciduous, trifid. Its 2 or 3cm long flowers are arranged in clusters. Their lateral petals are hairless, the spur is ascending. Its flowers are purple or dark purple.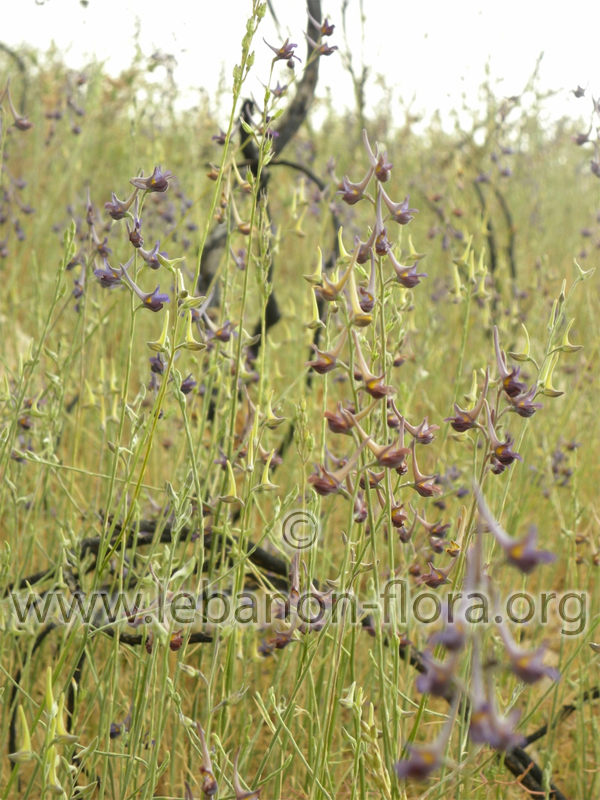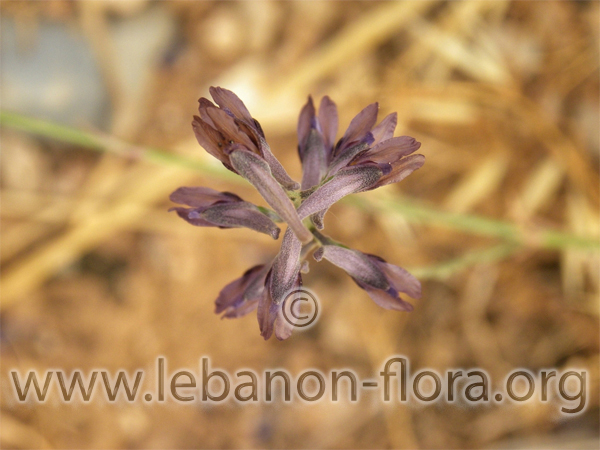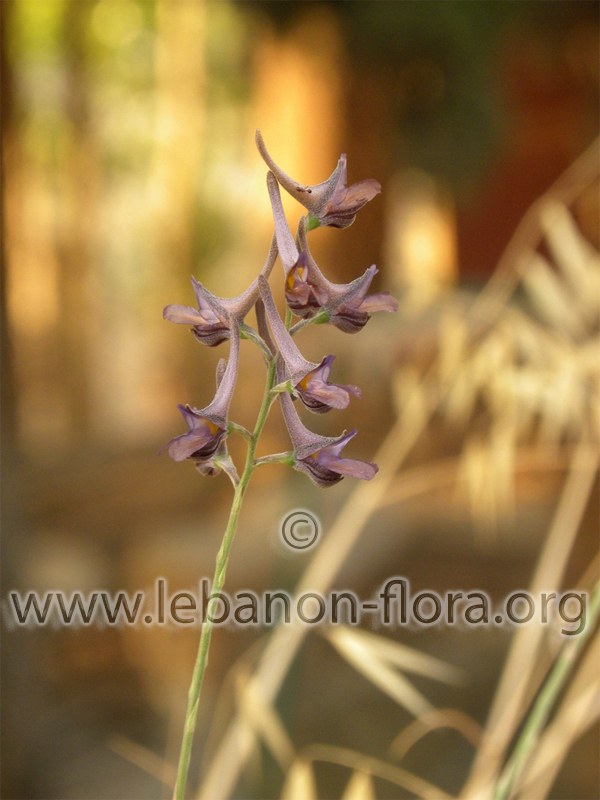 Distribution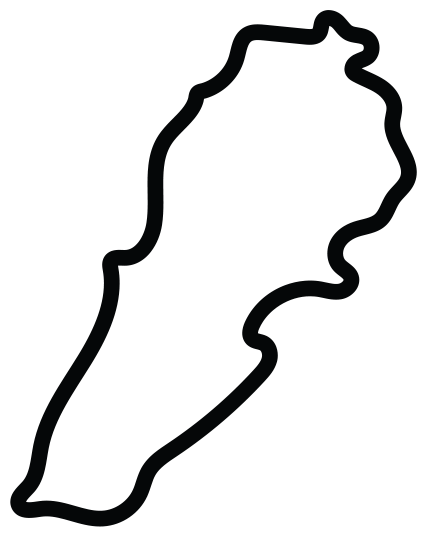 This work is licensed under a
Creative Commons Attribution-NonCommercial-ShareAlike 3.0 Unported License
.