Species:
Juglans regia L.
Common name:

Noyer commun
Common walnut

Arabic name:

جوز
Habitat :

Sols calcaireux. (Calcareous ground)

IUCN threat status:

LC (Least concern)
Chromosome Number:

2n = 32 chr.

Genome size:

1.28 pg (2C)
Botanic Description
Fr: Arbre haut de 10 à 25 mètres. Le tour du tronc peut atteindre 2 m. Les feuilles sont aromatiques, imparipennées, alternes à plusieurs rangées de folioles. Les fleurs mâles ♂ sont en chatons et ont entre 6 et 30 étamines. Les fleurs femelles ♀ sont en épi de 1 à 3 fleurs. Le noyau est comestible.
Eng: Tree 10 to 25 meters high. The circumference of the trunk can reach 2 m. The leaves are aromatic, imparipinnate, alternate with several rows of leaflets. The male flowers ♂ are catkins and have between 6 and 30 stamens. The female flowers ♀ are in a spike of 1 to 3 flowers. The kernel is edible.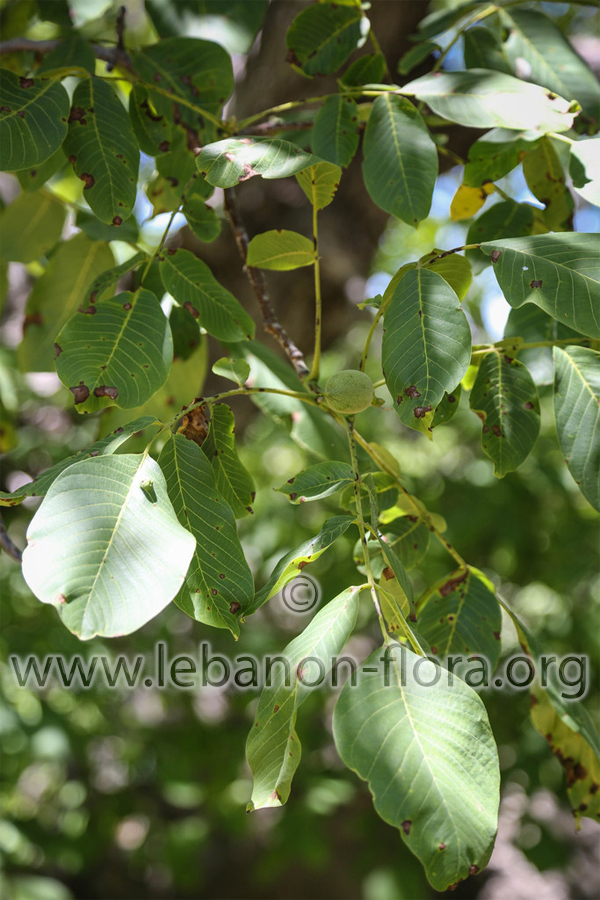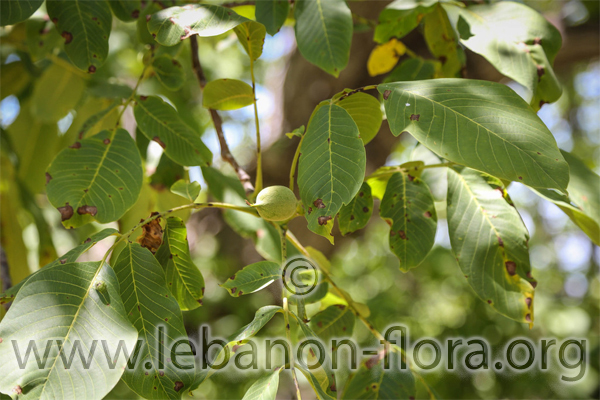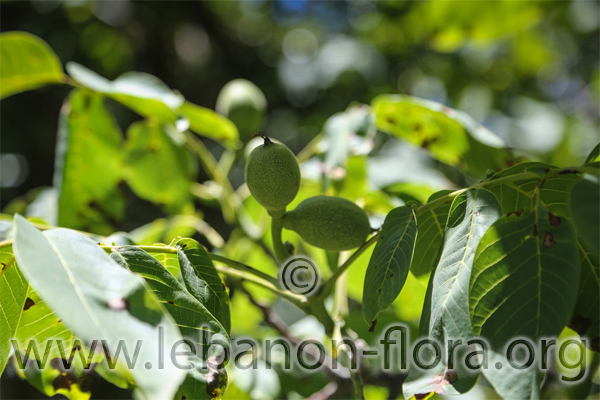 Distribution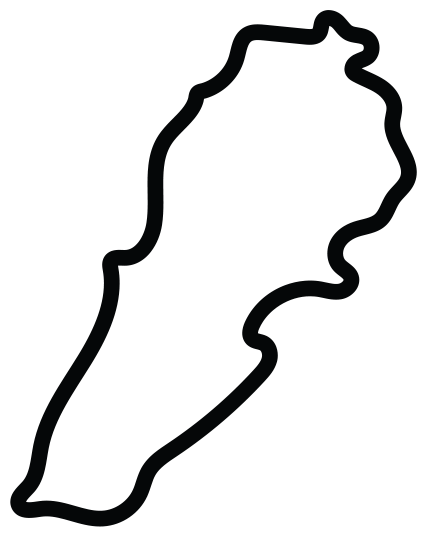 This work is licensed under a
Creative Commons Attribution-NonCommercial-ShareAlike 3.0 Unported License
.