Species:
Ornithogalum narbonense L.
Common name:

Ornithogale de Narbonne
Narbonne star-of-Bethlehem

Arabic name:

صاصل نربون
Habitat :

Champs (fields).

IUCN threat status:

NE
Chromosome Number:

Variable: 2n = 52 ou 54 chr.
Botanic Description
Fr: Plante mellifère, haute de 30-100cm à tige robuste. Les fleurs sont hermaphrodites, blanches à bande verte, et sont disposées en grappe allongée (30cm) et lâche.
Eng: Melliferous plant, 30-100cm high with a robust stem. The flowers are hermaphrodite, white with a green stripe, and are arranged in an elongated (30cm) and loose cluster.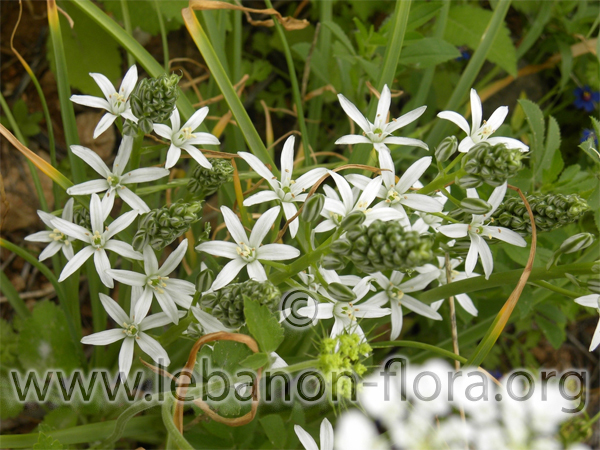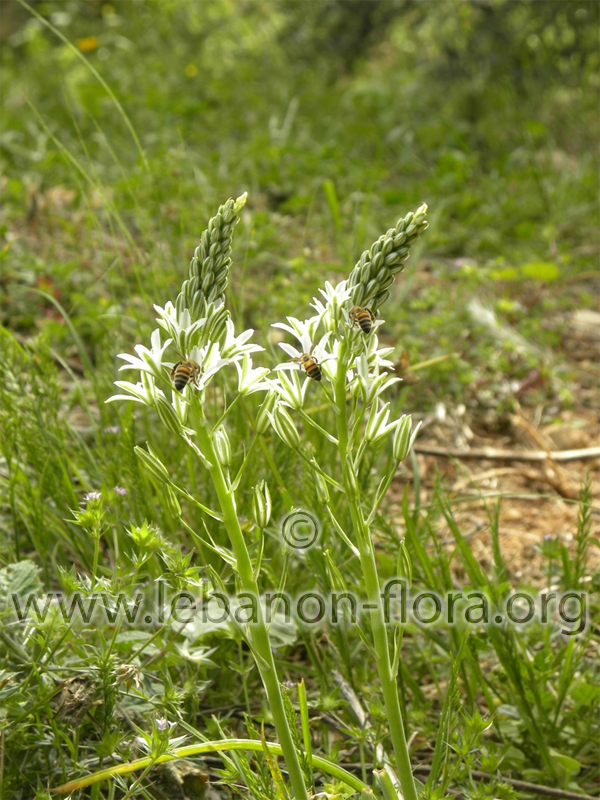 Distribution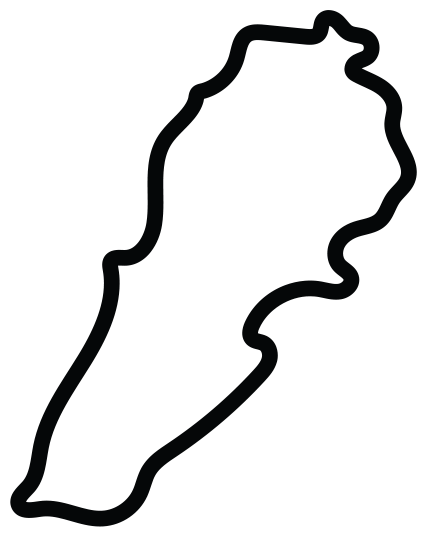 This work is licensed under a
Creative Commons Attribution-NonCommercial-ShareAlike 3.0 Unported License
.