Species:
Teucrium divaricatum subsp. villosum (Celak.) Rech.f.
Synonym(s):

Teucrium divaricatum subsp. divaricatum


Common name:

Germandrée velue
Shaggy germander

Arabic name:

جعدة وبرة
Endemic to:

The east Mediterranean region

Habitat :

Rochers (Rocks)

IUCN threat status:

N/A
Chromosome Number:

2n = 64chr
Botanic Description
Fr: Sous-arbrisseau à soies étalées denses, haut de 10-40cm. Les feuilles sont ovées, pétiolées. Le pédicelle du calice est court. Les grappes sont lâches. La corolle est pourpre.
Eng: Shrubby tree with short branches, 10 to 40 cm in height. It has dense, flat, silky hairs. Leaves are ovate, petiolate. Racemes are scarce. The calyx has a short pedicel. The corolla is purple.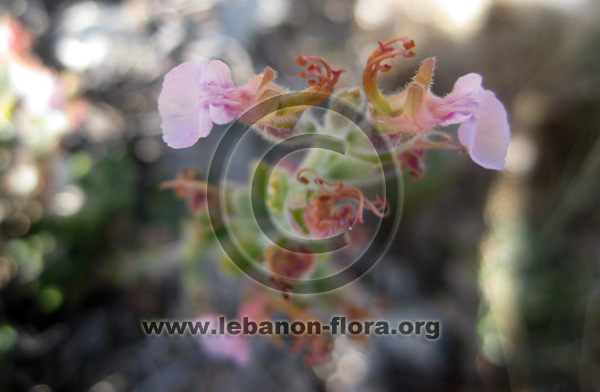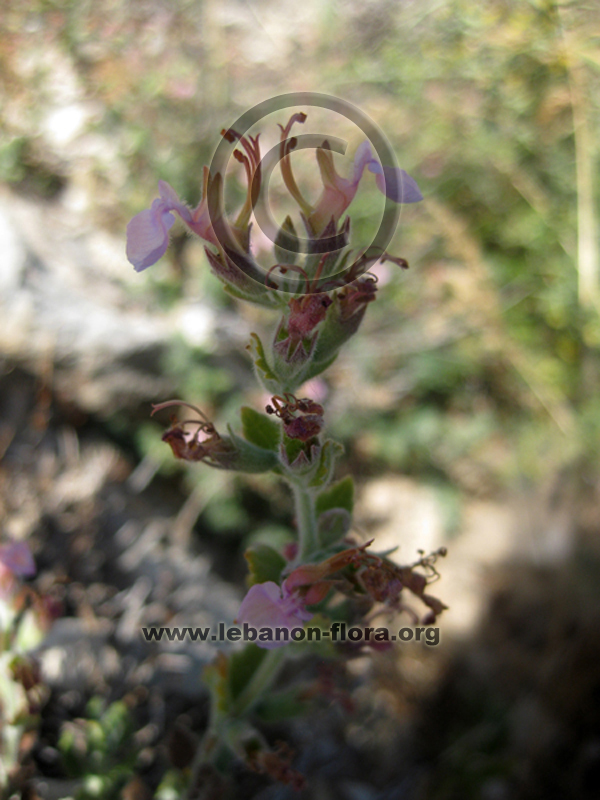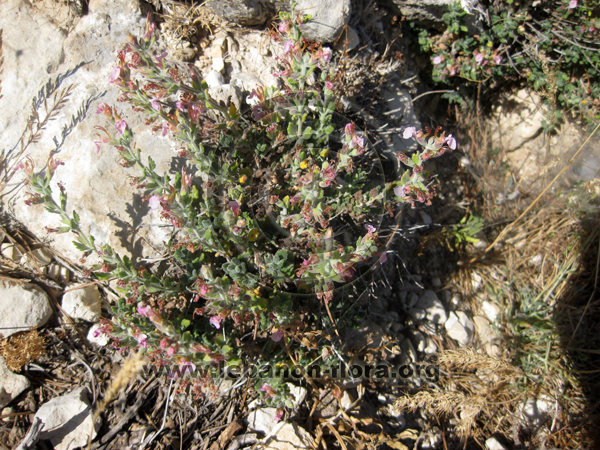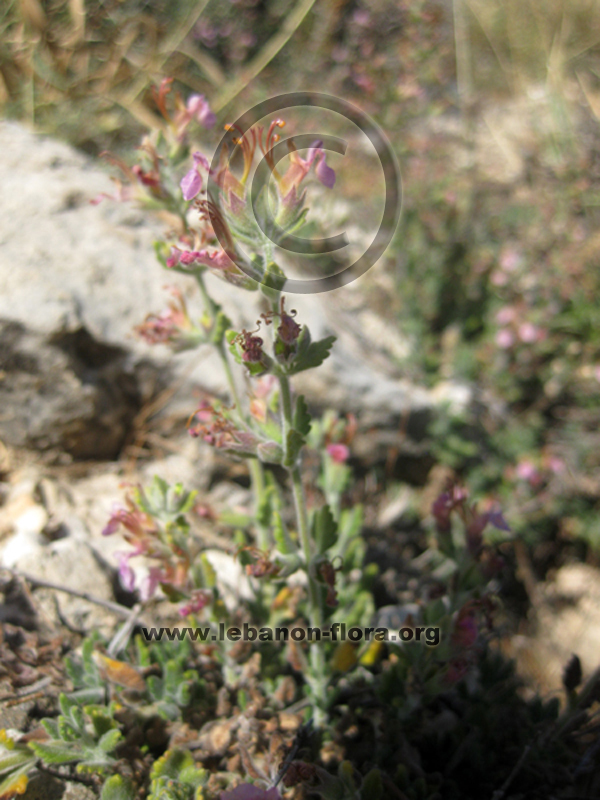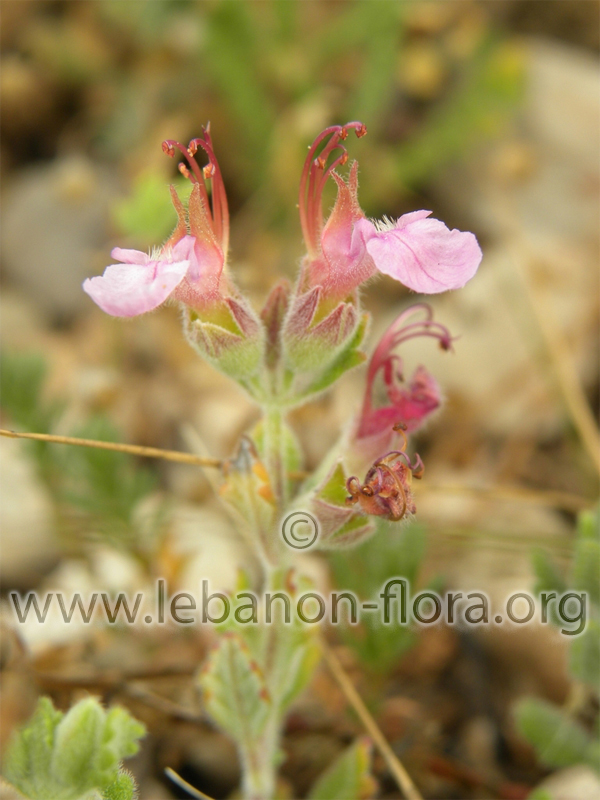 Distribution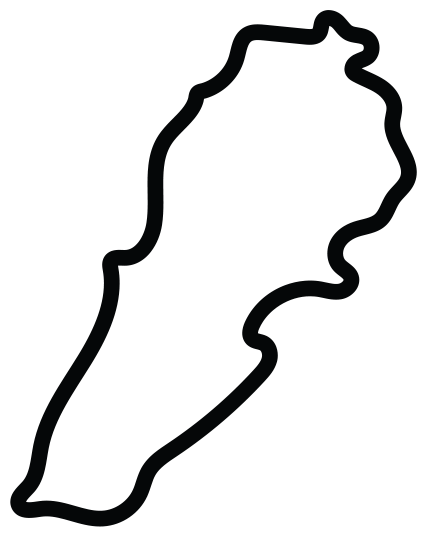 This work is licensed under a
Creative Commons Attribution-NonCommercial-ShareAlike 3.0 Unported License
.