Species:
Cynoglossum creticum Mill.
Common name:

Cynoglosse de Crète
Cretan hound's tongue

Arabic name:

لسان الكلب ألأزرق
Habitat :

Champs (Fields).

IUCN threat status:

NE
Chromosome Number:

2n = 24chr
Botanic Description
Fr: Cette plante mellifère est velue et atteint 30 à 80cm de longueur. Ses feuilles basales lancéolées font 2 à 3.5cm de longueur et chaque plante en a entre 5 et 15 feuilles. La fleur est blanche-bleuâtre et veinée. La couleur bleue devient plus foncée avec l'âge.
Eng: This melliferous velvety herb is hairy, and can attain 30 to 80cm in length. Its leaves are basal and lanceolate. Every leaf measures 2-3.5cm and each plant has around 5 to 15 leaves. The flower is white blueish, with blue veins that darken as the plant ages.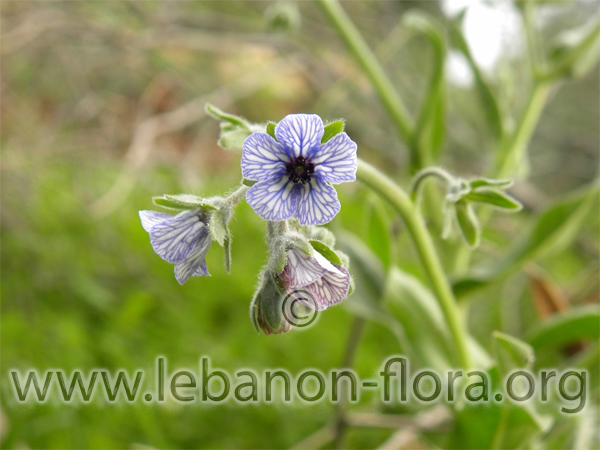 Distribution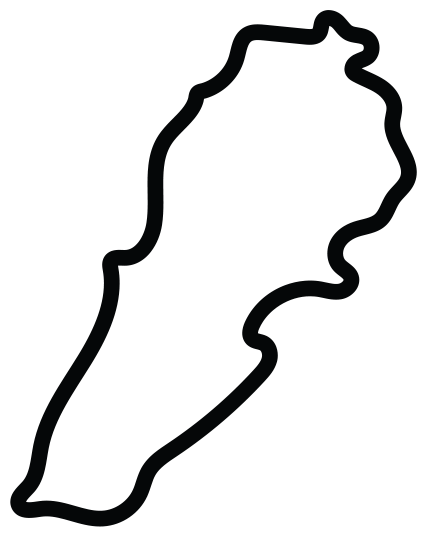 This work is licensed under a
Creative Commons Attribution-NonCommercial-ShareAlike 3.0 Unported License
.