Species:
Solenanthus stamineus (Desf.) Wettst.
Common name:

Solénanthe à longues étamines
Long-stamened hound's-tongue

Arabic name:

صوملة طويلة الاسدية
Endemic to:

The east Mediterranean region

Habitat :

Régions en altitude

IUCN threat status:

EN
Chromosome Number:

2n = 24chr.
Botanic Description
Fr: Plante veloutée, atteignant une hauteur entre 30 et 60cm. Les feuilles ont la base longuement rétrécie, à 3 nervures parallèles. La corolle a les filaments des étamines longs et très rigides. Sa couleur varie du pourpre-violacé au bleuâtre et verdâtre.
Eng: Velvety plant, reaching a height between 30 and 60cm. The leaves have a long narrowed base, with 3 parallel veins. The corolla has long and very stiff stamen filaments. Its color varies from purplish-purple to bluish and greenish.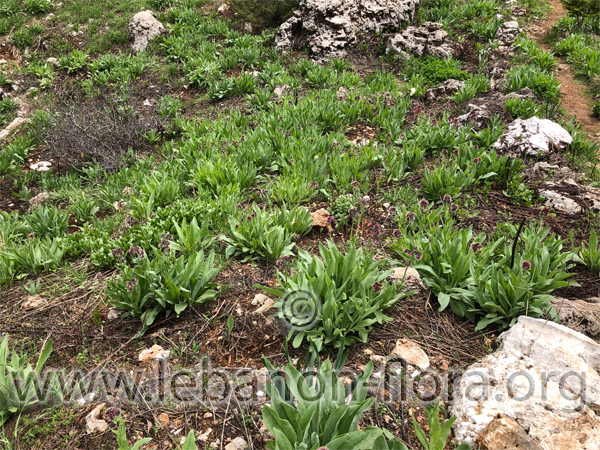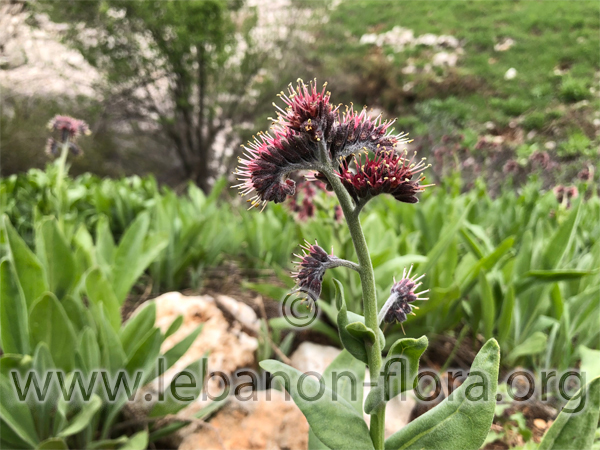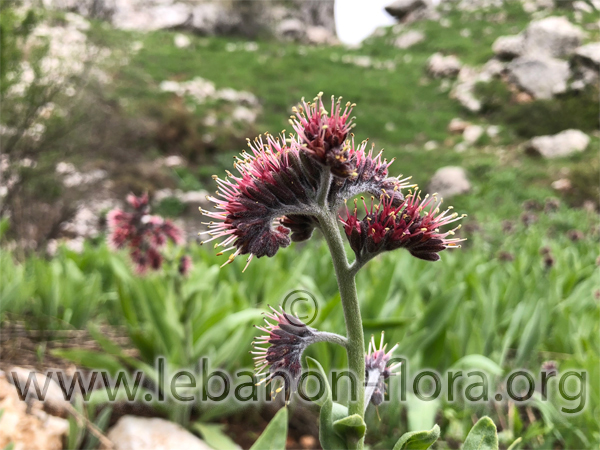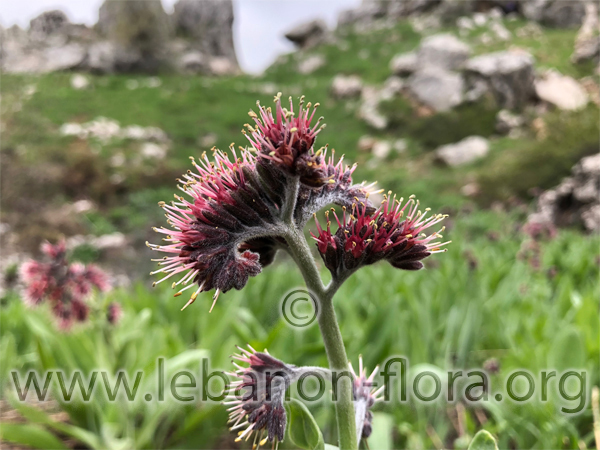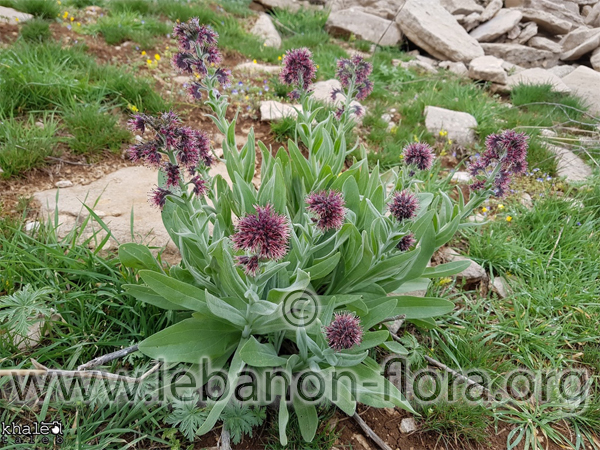 Distribution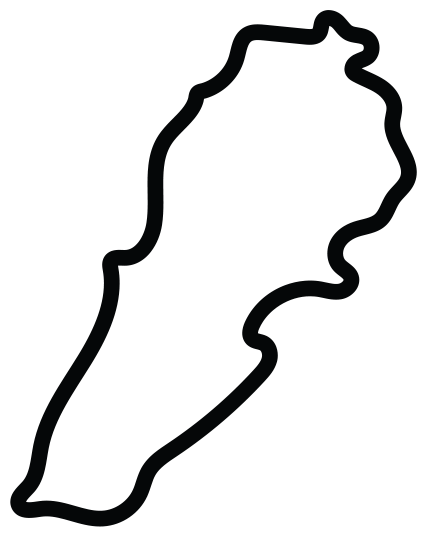 This work is licensed under a
Creative Commons Attribution-NonCommercial-ShareAlike 3.0 Unported License
.