Species:
Erica sicula subsp. libanotica (Barb.-Boiss. & Barbey) P.F.Stevens
Synonym(s):

Pentapera sicula var. libanotica Barb.-Boiss. & Barbey
Erica sicula var. libanotica (Barb.-Boiss. & Barbey) Holmboe


Common name:

Pentapéra de Sicile

Arabic name:

بنتبيرة صقلية
2013
M. Bou Dagher-Kharrat , N. Abdel-Samad, B. Douaihy, M. Bourge, A. Fridlender, S. Siljak-Yakovlev & S. C. Brown (2013) Nuclear DNA C-values for biodiversity screening: Case of the Lebanese flora, Plant Biosystems - An International Journal Dealing with all Aspects of Plant Biology, 147:4, 1228-1237, DOI: 10.1080/11263504.2013.861530
2012
Güvenç , A. & Kendir, Gülsen. (2012). The leaf anatomy of some Erica taxa native to Turkey. Turkish Journal of Botany. 36. 253-262. 10.3906/bot-1103-1.
2011
Fagundez , Jaime & Izco, Jesús. (2011). Seed morphology and anatomy of the Mediterranean pentamerous species of Erica (Ericaceae). Turkish Journal of Botany. 35. 643-651. 10.3906/bot-1006-22. 2012
Endemic to:

Lebanon

Habitat :

Limestone rocks

IUCN threat status:

EN
Botanic Description
-Sous-arbrisseau, 30-150 cm. ou davantage, très rameux, à rameaux jeunes pubescents et feuilles légèrement veloutées, verticillées par 4, souvent très caduques durant le séchage.
-Sépales lancéolés, obtus, légèrement tomenteux, trois fois plus courts que la corolle elle même tomenteuse.
-Toute la plante glabre, à l'exception des pédicelles pubérulents.
-Fleurs terminales, souvent plus de cinq.
-Présence de fleurs latérales, isolées ou en courts fascicules.
-Corolle à lobes plus courts que le tube, repliés.
-Ovaire blanc, tomenteux.
-Graines de 0,7-0,8 mm de long, rapport d'axe 3: 2 à 2: 1; Brun rougeâtre vif ou similaire, et parfois panaché, plus foncé sur la région du hile environnant. Le contour des graines est elliptique ou obovale, comprimé, avec généralement une aile latérale en raison de la position latérale de l'embryon. Les parois anticlinales externes sont lisses, très légèrement saillantes, se poursuivent avec les parois périclinales externes: le motif de surface (ornementation primaire) de la graine est légèrement strié, avec des parois externes légèrement proéminentes qui sont courbées ou sinueuses. L'ornementation secondaire est lisse.
Seeds
Distribution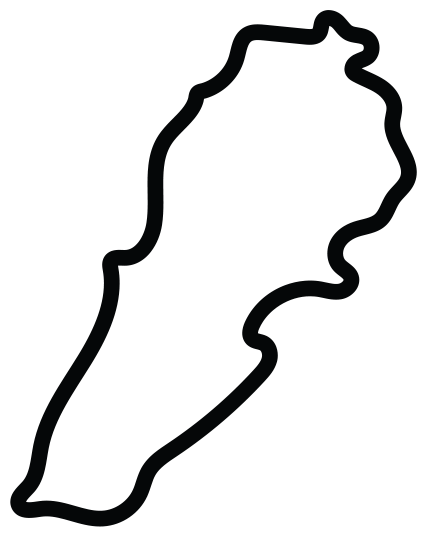 This work is licensed under a
Creative Commons Attribution-NonCommercial-ShareAlike 3.0 Unported License
.