Species:
Tulipa aleppensis Boiss. ex Regel
Common name:

Tulipe d'Alep
Aleppo tulip

Arabic name:

توليب حلب
Endemic to:

Lebanon and Syria

Habitat :

Champs et terrains boisés.
Chromosome Number:

2n = 36 chr.

Genome size:

95.30 pg (2C)
Botanic Description
Fr: Plante à bulbe ovoïde de 4cm, et à tunique laineuse. La tige est pigmentée. Les feuilles sont au nombre de 4 ou 5, et font 30cm de long et 5cm de large. Les tépales ont les 2 faces écarlate-cramoisi, et font 7x3.5cm. La face inférieure des tépales a une tache noire marginée de jaune.
Eng: Plant with ovoid bulb of 4cm, and woolly tunic. The stem is pigmented. The leaves are 4 or 5, and are 30cm long and 5cm wide. The tepals have both sides scarlet-crimson, and are 7 x 3.5cm. The underside of the tepals has a black spot with a yellow margin.
Distribution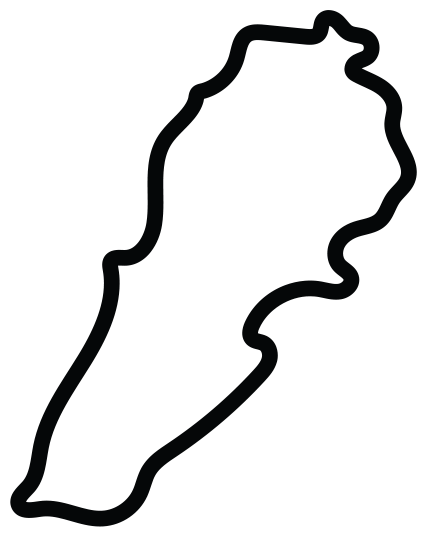 This work is licensed under a
Creative Commons Attribution-NonCommercial-ShareAlike 3.0 Unported License
.